Welcome
"We don't inherit the earth from our ancestors;
we borrow it from our children."
-- the wisdom of Chief Seattle
The ClimateChange.Tips website is for people who are concerned about climate change. Our goal is to make it easy to stay abreast of the best, trusted information on the science, social activism, and politics of this looming crisis. We intend to empower individuals to make lifestyle changes that will reduce their carbon footprint.
A short list of things you can do today:
Get involved and VOTE!
Use reusable bags and bottles.
Avoid all plastic where possible.
Recycle correctly and compost.
Use energy efficient appliances and bulbs.
Insulate and turn down the heat and hot water.
Walk, take public transport, carpool, and avoid flying.
Eat less red meat.
Plant trees.
Get family, friends, and your workplace to make similar changes.
" Saving our planet, lifting people out of poverty, advancing economic growth... these are one and the same fight. We must connect the dots between climate change, water scarcity, energy shortages, global health, food security and women's empowerment. Solutions to one problem must be solutions for all."
— Ban Ki-moon
"Now is the time to understand more, so we fear less."

If you have comments or suggestions, please email them to editor@climatechange.tips.
Our Inspiration
One Thing You Can Do Now
The Issue With Tissue and Toilet Paper: How the U.S. Is Flushing Forests Away
Paper products with some recycled content save trees.

Click to enlarge image.
News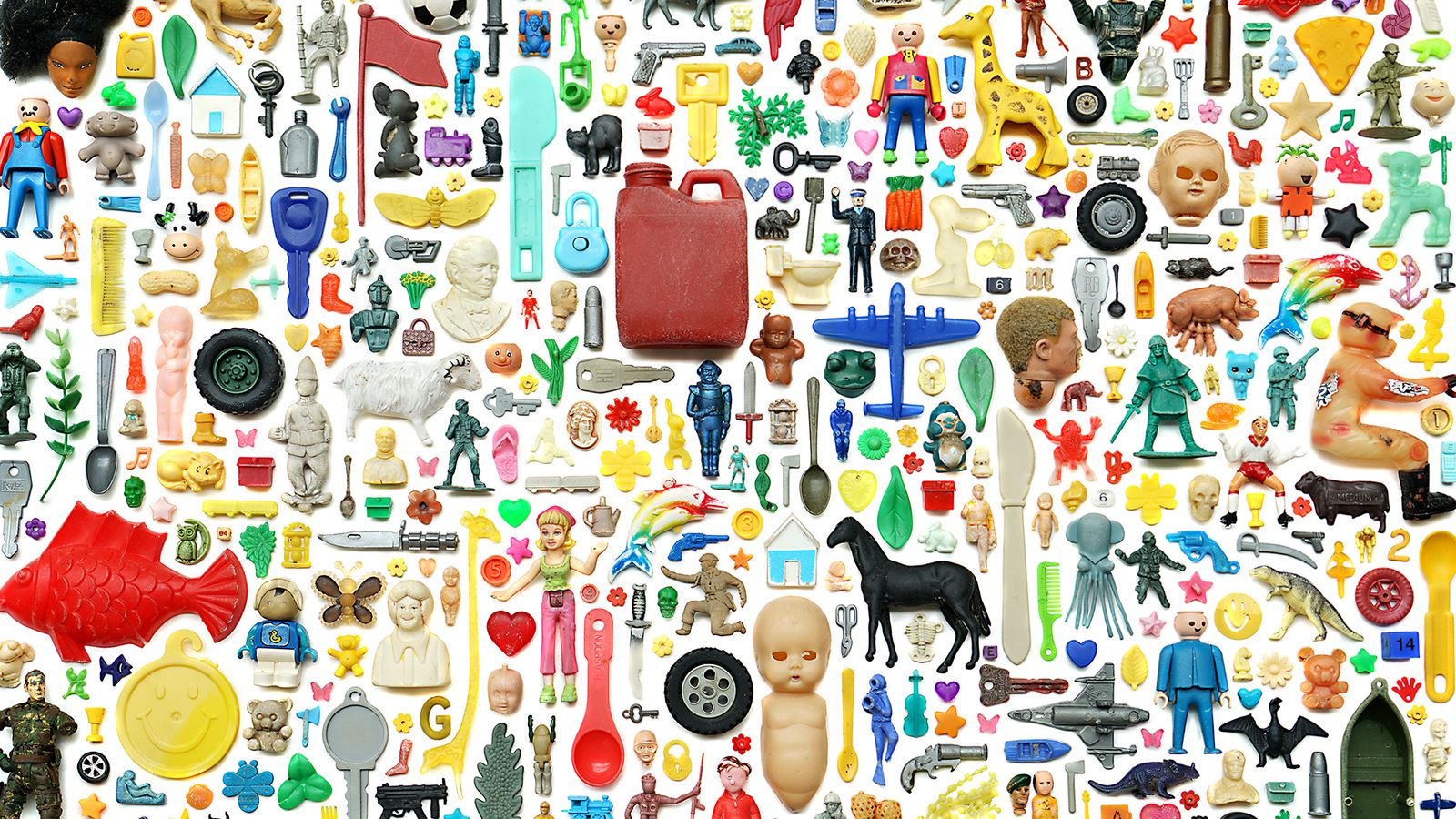 Special report: Our plastic planet Activist consumer groups are pushing for less use, and to some extent, less production, while industry aims for increased recycling. Plastics demand is projected to only increase — and the footprint of plastic pollution with it.

Climate Mobilization We are on a mission to initiate a WWII-scale mobilization to reverse global warming and the mass extinction of species in order to protect humanity and the natural world from climate catastrophe. We are an innovation lab focused on developing and launching frameworks, messaging, and organizing approaches to accelerate the global transition into "Emergency Mode" in order to reverse climate change and the ecological crisis.

Following the Money That Undermines Climate Science It's difficult to figure out who's funding climate denial, because many of the think tanks that continue to question established climate science are nonprofit groups that aren't required to disclose their donors. That's true of the Competitive Enterprise Institute, a free-market research organization in Washington that disputes that climate change is a problem.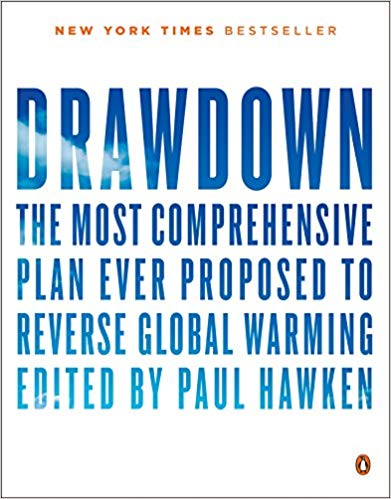 Drawdown: 100 Solutions to Reverse Global Warming Project Drawdown gathers and facilitates a broad coalition of researchers, scientists, graduate students, PhDs, post-docs, policy makers, business leaders and activists to assemble and present the best available information on climate solutions in order to describe their beneficial financial, social and environmental impact over the next thirty years.
Recent News

2020-04-02 Climate Enemies: The Men Who Sold the World Climate change is going to dramatically alter life on the planet in the coming decades. Just how dramatically will depend on how aggressively governments and businesses move to correct the practices that over the past century have filled the atmosphere with greenhouse gases. Unfortunately, some bad actors are not only failing to address the crisis, they're actively exacerbating it. Here's a list of America's worst offenders, from fossil-fuel industry magnates, to investment gurus, to the president himself.

2020-03-25 Retreating Antarctic Glacier Could Raise Sea Levels 5 Feet -"If warm water continues to induce high rates of ice melt near the glacier grounding zone, the potential exists for Denman Glacier to undergo a rapid and irreversible retreat, with major consequences for sea level rise," the researchers concluded.

2020-03-24 Traffic and Pollution Plummet as U.S. Cities Shut Down for Coronavirus Los Angeles's famous rush-hour congestion has virtually disappeared. On Wednesday at 8 a.m., traffic in the city was moving 53 percent faster than it usually does on a Wednesday morning, according to data from INRIX, a company that analyzes traffic data from vehicle and phone navigation systems. At 5 p.m., when the freeways are typically congested, traffic was moving 71 percent faster than usual.

2020-03-24 Electric cars help limit climate change despite blackspots in India, Poland Plug-in vehicles emit less greenhouse gases than petrol and diesel models over a car's lifetime – that includes the mining of metals or lithium for batteries, manufacturing, driving 150,000 kilometers and finally scrapping, a study published in the journal Nature Sustainability on Monday found.

2020-03-21 The right dose of geoengineering could reduce climate change risks, study says Results from a new study by UCL and Harvard researchers suggest that even a crude method like injecting sulphur dioxide in the stratosphere could reduce many important climate hazards without making any region obviously worse off.

2020-03-18 Emissions of several ozone-depleting chemicals are larger than expected While the ozone layer is on a recovery path, scientists have found unexpectedly high emissions of CFC-11 and CFC-12, raising the possibility of production of the banned chemicals that could be in violation of the landmark global treaty. Emissions of CFC-11 even showed an uptick around 2013, which has been traced mainly to a source in eastern China. New data suggest that China has now tamped down on illegal production of the chemical, but emissions of CFC-11 and 12 emission are still larger than expected.

2020-03-15 Heartland Launches Website of Contrarian Climate Science Amid Struggles With Funding and Controversy The conservative Heartland Institute, which made its name undercutting mainstream climate science, has launched a new effort to try to influence public discussion and political debate about global warming. The move comes as the organization is reportedly struggling financially and has fallen into renewed controversy over its work in Europe promoting climate denial there. Last week it laid off staff just weeks after it announced the hiring of a teenage German climate skeptic to counter the global popularity of environmental activist Greta Thunberg.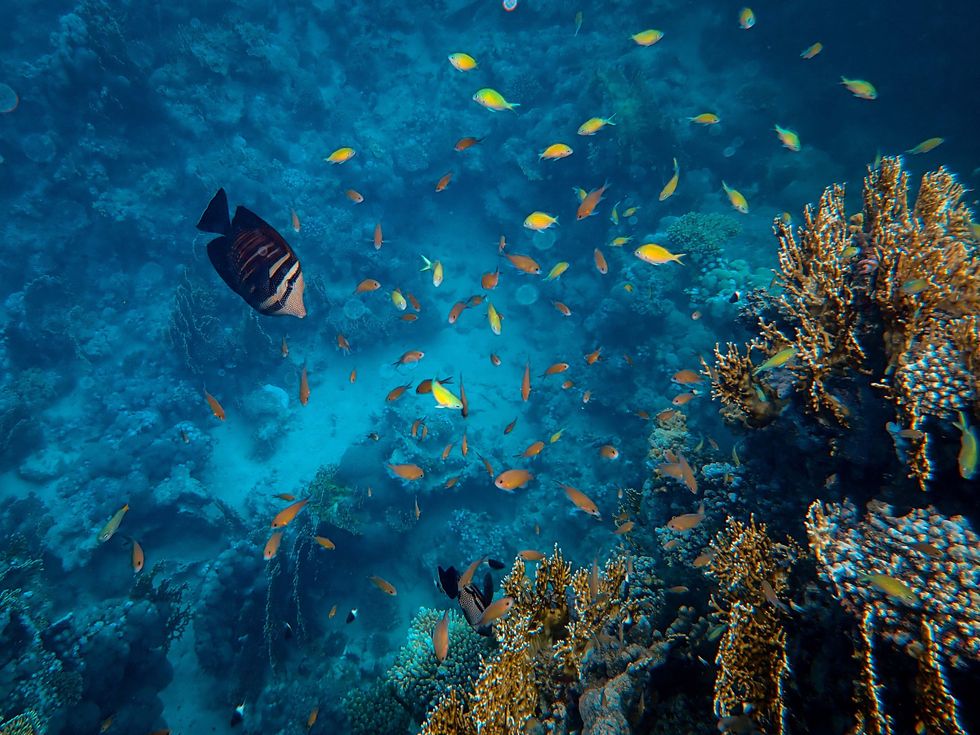 2020-03-15 The planet's largest ecosystems could collapse faster than we thought -"Humanity now needs to prepare for changes in ecosystems that are faster than we previously envisaged through our traditional linear view of the world, including across Earth 's largest and most iconic ecosystems, and the social–ecological systems that they support," the authors wrote. Larger ecosystems are made up of smaller "sub-systems" of species and habitats, which provide some resilience against rapid change. However, once these smaller systems start to collapse, the new study finds the large ecosystems as a whole fall apart much faster than previously expected.

2020-03-15 Here's why global CO2 emissions fell by the most since 1990 Coal-fired power generation fell by 3 percent globally, also the largest fall since 1990, research by independent climate think-tank Ember showed. The drop in Europe was 24 percent, driven by a switch to renewables, while US coal-fired generation was down 16 percent because of more competitive gas.

2020-03-15 Greta Thunberg urges climate protests to move online because of coronavirus outbreaks On Twitter, Thunberg asked people to join a digital strike by posting a photo of themselves along with the hashtag #ClimateStrikeOnline. Just as she does when it comes to climate change, Thunberg urged people to "unite behind experts and science" to address the current public health crisis posed by the novel coronavirus. "We'll have to find new ways to create public awareness & advocate for change that don't involve too big crowds," Thunberg tweeted. "Listen to local authorities."

2020-03-15 Why the coronavirus outbreak is terrible news for climate change As with the rare instances when worldwide carbon pollution dipped in the past, driven by earlier economic shocks, diseases, and wars, emissions are likely to rise again as soon as the economy bounces back. In the meantime, if the virus leads to a full-blown global pandemic and economic crash, it could easily drain money and political will from climate efforts.

2020-03-12 'Toxic 100' air polluters must be held accountable, says report by United Church of Christ The report estimates that 1.6 million people, including 112,681 children under the age of five, live within 3 miles of a facility included in the Toxic 100. Of these residents, 44% are low income, compared to the nationwide average of 33%. Houston, Louisiana's "Cancer Alley" and Lake Erie's southern shore are listed as "Toxic Air Emission Hot Spots" because of their high concentration of Toxic 100 facilities.
"These are the realities of everyday people sitting in the shadow of oil and gas infrastructure, with toxics that trespass property lines, that exit the fence line and enter the fence line communities," said Yvette Arellano, a policy researcher and grassroots advocate for Texas Environmental Justice Advocacy Services, at the conference.

2020-03-06 More accurate climate change model reveals bleaker outlook on electricity, water use The researchers found that on average for each city analyzed in this study, there could be a 10%-20% increase in electricity and 2%-5% increase in water during the summer due to a warming climate.

2020-03-05 Emissions possible: Streaming music swells carbon footprints The greenhouse gas emissions of video-on-demand services such as Netflix and Amazon Prime are equivalent to the emissions of a country such as Chile, according to the Shift Project, a French think-tank which has published several reports advocating for digital sobriety. This body of research is starting to swell, as consumers and companies alike start to reckon with their environmental impact in other areas.

2020-03-05 Birth control and books can slow down climate change Improving girls' access to education and reproductive health care is one of the most promising ways to stop human-caused global warming, according to a report published today that ranks solutions to addressing the threat. Addressing health and education ranks second among 76 solutions, sandwiched between reducing food waste and eating more plant-rich diets, that, together, can limit global warming to 2 degrees Celsius. The report, "The Drawdown Review," is a follow-up to the 2017 New York Times bestselling book Drawdown. Promoting girls' education contributed about as much to a sustainable future as the gains from rooftop solar and solar farms combined, that book found. So did family planning.

2020-03-05 There's a new label to vet brands' climate change pledges Climate Neutral launched last year with the hopes that when consumers see its Climate Neutral Certified label on a brand, they can rest assured that the company's green efforts are legitimate. The Verge spoke with Climate Neutral CEO Austin Whitman about how to know when a company's promises to take on climate change are good, or greenwashing — which happens when a company tries to appeal to environmentally conscious consumers without actually taking any serious environmental action. This interview has been lightly edited for length and clarity.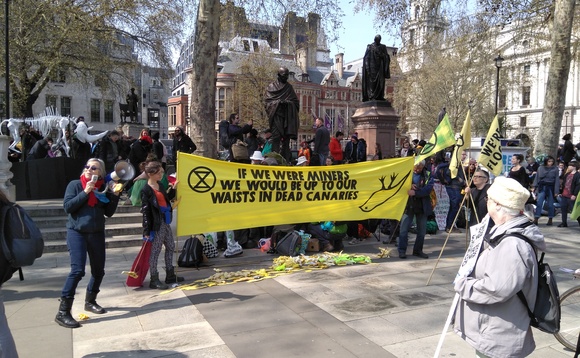 2020-03-05 From children to adults, polls signal 'biggest shift yet' in public concern over climate risks As parts of the country face devastation wrought by record-breaking flooding and the government prepares to host the crucial COP26 Summit in November, a survey led by Cardiff University today points to the "biggest shift yet in public perceptions of climate risks and adaptation in the UK".

2020-03-05 E.P.A. Updates Plan to Limit Science Used in Environmental Rules The proposal is one of dozens of environmental protection rollbacks that the Trump administration is scrambling to finalize before the presidential election in November. It caps more than three years of efforts to dilute scientific research, especially on climate change and air pollution, which has underpinned rules that the fossil fuel industry calls burdensome.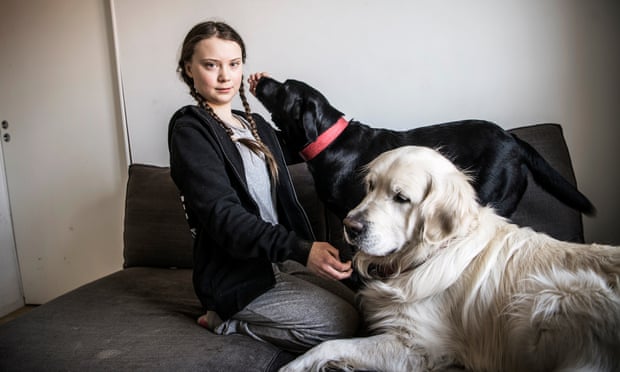 2020-03-05 Our House Is on Fire by Greta Thunberg et al review – a family and planet in crisis Since August 2018, when 15-year-old Greta Thunberg began a solo "school strike for the climate", the teenager has become the unlikely face of climate activism. Our House Is On Fire is, among many other things, the story of how and why Greta came to be sitting on the pavement outside the Swedish parliament with a home-made placard. The book is co-authored by Greta, her mother Malena Ernman (the primary narrator), her father Svante and her sister Beata. It is an urgent, lucid, courageous account.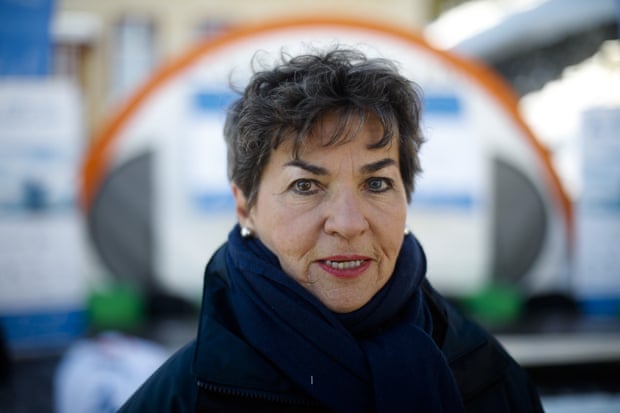 2020-03-05 'Individual actions do add up': Christiana Figueres on the climate crisis Figueres wants those people to take their power back. "We would say what makes you feel better quickly is actually to engage in a positive contribution so that you bust through this myth that individual actions don't count And you begin to realize the world is only made out of individual actions," she said. "It does count. It does add up."