Welcome
"We don't inherit the earth from our ancestors;
we borrow it from our children."
-- the wisdom of Chief Seattle
The ClimateChange.Tips website is for people who are concerned about climate change. Our goal is to make it easy to stay abreast of the best, trusted information on the science, social activism, and politics of this looming crisis. We intend to empower individuals to make lifestyle changes that will reduce their carbon footprint.
A short list of things you can do today:
Get involved and VOTE!
Use reusable bags and bottles.
Avoid all plastic where possible.
Recycle correctly and compost.
Use energy efficient appliances and bulbs.
Insulate and turn down the heat and hot water.
Walk, take public transport, carpool, and avoid flying.
Eat less red meat.
Plant trees.
Get family, friends, and your workplace to make similar changes.
" Saving our planet, lifting people out of poverty, advancing economic growth... these are one and the same fight. We must connect the dots between climate change, water scarcity, energy shortages, global health, food security and women's empowerment. Solutions to one problem must be solutions for all."
— Ban Ki-moon
"Now is the time to understand more, so we fear less."

If you have comments or suggestions, please email them to editor@climatechange.tips.
Our Inspiration
One Thing You Can Do Now
Go meat free for just a few days a week - be kind to your heart and to your wallet, but also be good to the planet.

Why?: Roughly 18 per cent of greenhouse gases are caused by livestock farming. Producing just one beef steak emits more CO2 than you would by driving for an hour and leaving all the lights on at home.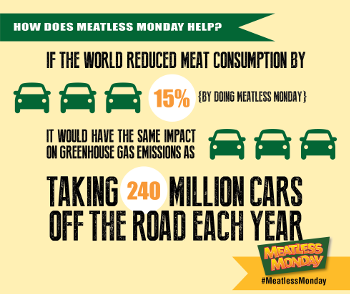 News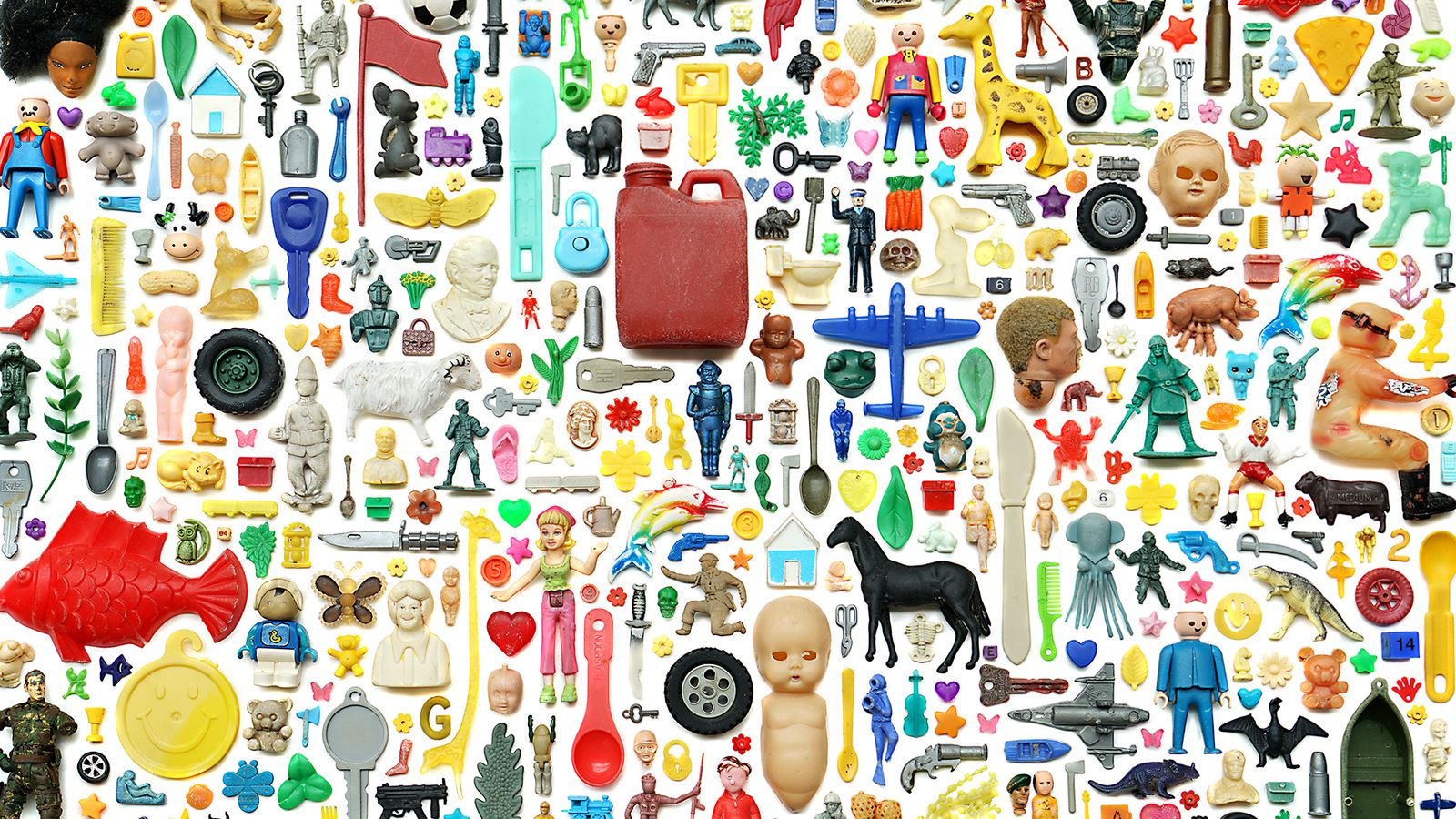 Special report: Our plastic planet Activist consumer groups are pushing for less use, and to some extent, less production, while industry aims for increased recycling. Plastics demand is projected to only increase — and the footprint of plastic pollution with it.

Climate Mobilization We are on a mission to initiate a WWII-scale mobilization to reverse global warming and the mass extinction of species in order to protect humanity and the natural world from climate catastrophe. We are an innovation lab focused on developing and launching frameworks, messaging, and organizing approaches to accelerate the global transition into "Emergency Mode" in order to reverse climate change and the ecological crisis.

Following the Money That Undermines Climate Science It's difficult to figure out who's funding climate denial, because many of the think tanks that continue to question established climate science are nonprofit groups that aren't required to disclose their donors. That's true of the Competitive Enterprise Institute, a free-market research organization in Washington that disputes that climate change is a problem.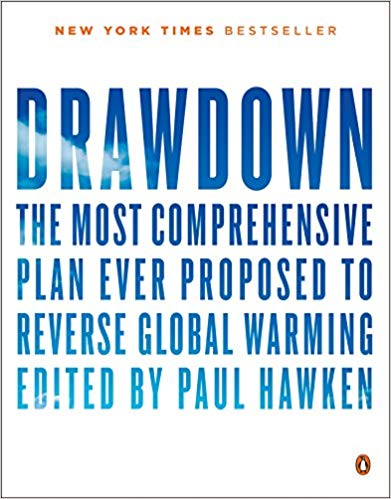 Drawdown: 100 Solutions to Reverse Global Warming Project Drawdown gathers and facilitates a broad coalition of researchers, scientists, graduate students, PhDs, post-docs, policy makers, business leaders and activists to assemble and present the best available information on climate solutions in order to describe their beneficial financial, social and environmental impact over the next thirty years.
Recent News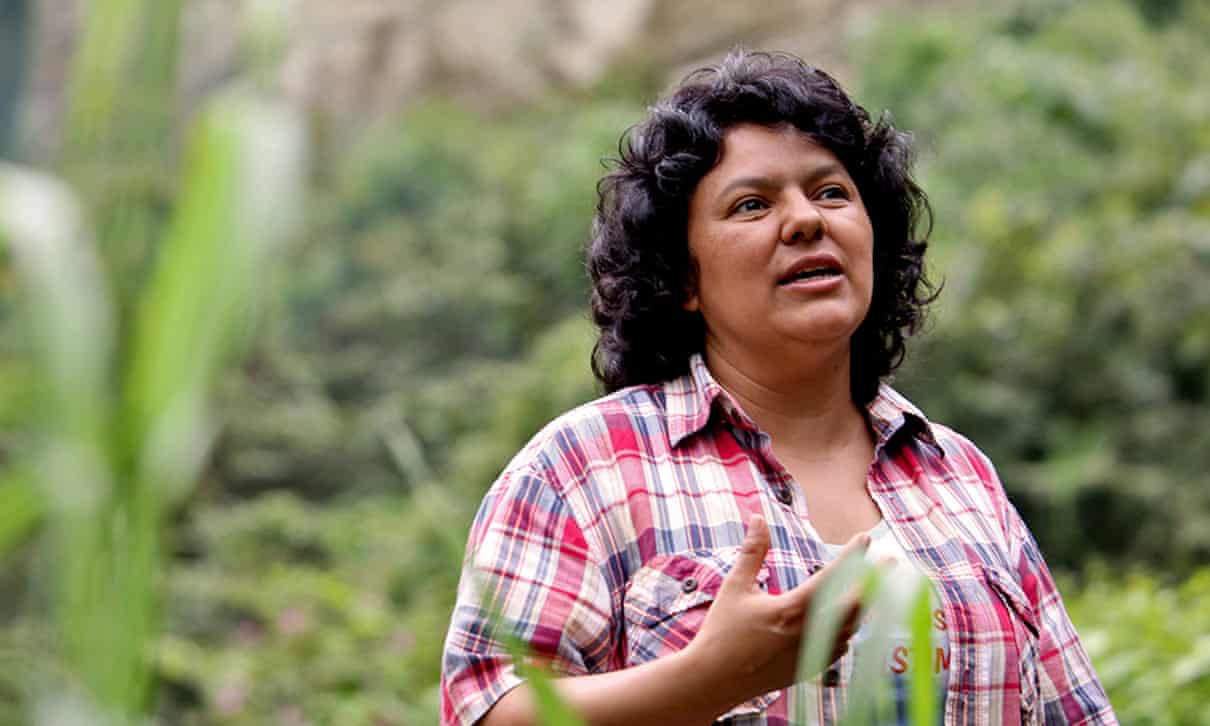 2020-06-02 Who killed Berta Cáceres? Behind the brutal murder of an environment crusader On 29 November 2018, seven men were convicted of murdering Cáceres. David Castillo was detained in March 2018 and charged with masterminding the murder; he denies any involvement and remains in prison awaiting trial. The Atala Zablah family have denied any participation in the murder and have never been arrested or faced any charges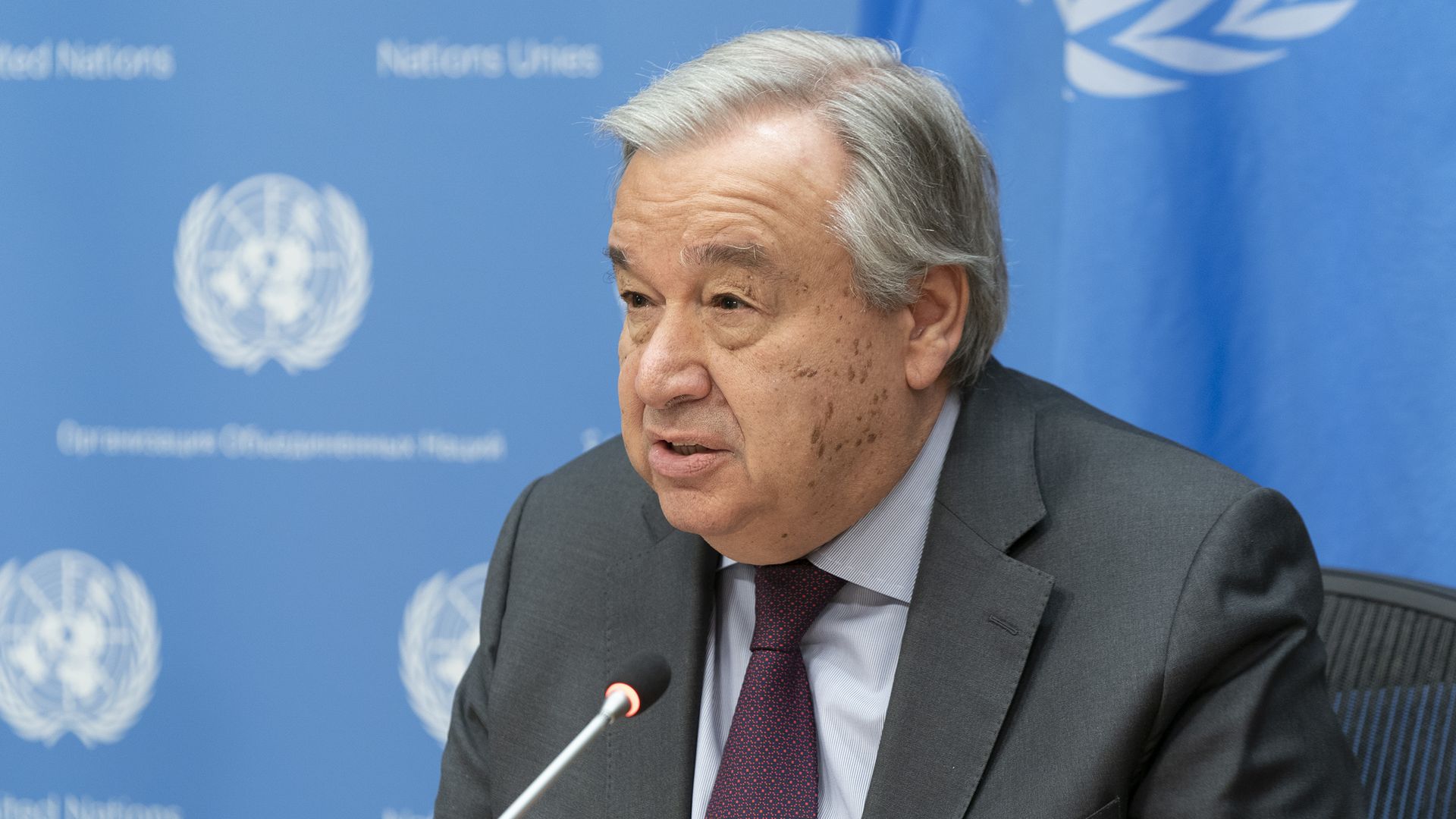 2020-05-30 Why the new UN climate conference date matters -"While I hate to see a delay in the Paris timeline, rescheduling ... will allow countries to figure out how to achieve double wins of restarting their economies while enhancing emission reductions, as well as simultaneously increasing health and climate resilience," Andrew Light of the World Resources Institute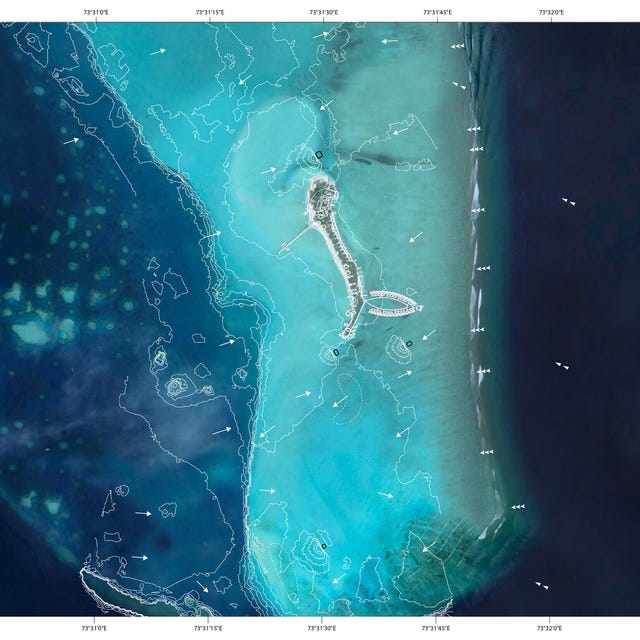 2020-05-30 The Extraordinary Way We'll Rebuild Our Shrinking Islands Along with the sustainability firm Invena, the scientists have come up with a system of underwater structures that harness the energy of ocean waves to redistribute sand. Eventually, they hope these mounds will grow into new islands or help rebuild coastlines as sea levels continue to rise.

2020-05-29 Climate action must stay top of the global agenda as we emerge from COVID-19 With scientists warning that we have 10 years left to avoid the worst consequences of climate change, the current crisis could offer an opportunity to tackle the issue head-on. The pandemic is showing us that we have the technology, scientific understanding, financial means and human resourcefulness needed to tackle climate change. This may well be our only chance to 'rebuild' and work on an economy that both looks after people and considers the limitations of our world. With so many tools available to us to make headway on climate change, what we need first and foremost is leadership and the political will to apply them.

2020-05-22 The best way to avoid future pandemics? Protect the natural world The good news is that far-sighted political leaders and the United Nations are already formulating nature-focused action plans that could help to stop the next pandemic before it starts. These strategies include conserving ecosystems and wilderness that are still untouched by human activity, clamping down on wildlife trade (including by educating people about the risks of consuming wildlife), and restoring and protecting significant areas of land and ocean.

2020-05-21 The world's energy system must be transformed completely To give the world a good chance of keeping global warming, measured against the temperature pre-coal, well below 2°C (3.6°F) will require an energy transition far larger and quicker than any before it. In the next 30-50 years 90% or more of the share of the world's energy now being produced from fossil fuels will need to be provided by renewable-energy sources, nuclear power or fossil-fuel plants that bury their waste rather than exhaling it.

2020-05-16 New Study Reaffirms Sea-Level Rise Is Linked to Human Activities, Not Changes in Earth's Orbit The study is a worrisome reminder that it is up to us to save our planet before it is too late. Today, sea-level rises threaten to inundate densely populated coastal cities and other low-lying lands by 2100.

2020-05-12 Collective or individual action? What the coronavirus shows us. Of course this is a false dichotomy. As the coronavirus pandemic has demonstrated, we need both. The long essay by Michael Grunwald in Politico, "What Covid Is Exposing about the Climate Movement," will help you think through this issue. As Grunwald writes, "while individual change alone can't fix the climate, the climate can't be fixed without it." "The virus is a vicious reminder that our actions have consequences beyond ourselves, and most of us are trying to avoid doing inadvertent harm to others. After so much climate commentary about the futility of trying to persuade individuals to change behavior for the common good, the virus is making it happen."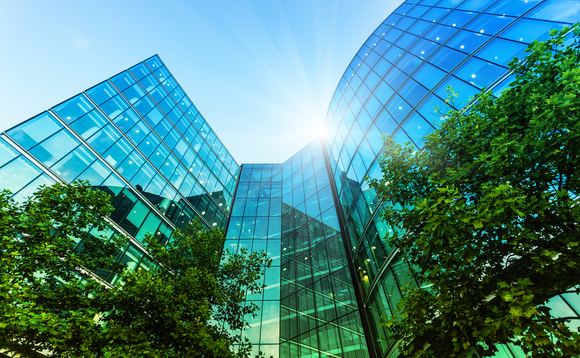 2020-05-12 Green buildings: Greater focus on climate adaptation and mitigation in updated BREEAM standard The Building Research Establishment (BRE), which manages the popular BREEAM standard, announced ths week that version six of the BREEAM guidelines for both commercial and residential buildings expands the manual for benchmarking and certifying existing residential assets and incorporates a new 'Resilience' category focused on managing climate changes impacts.

2020-05-12 How Climate Change Is Contributing to Skyrocketing Rates of Infectious Disease The diseases may have always been there, buried deep in wild and remote places out of reach of people. But until now, the planet's natural defense systems were better at fighting them off. Today, climate warming is demolishing those defense systems, driving a catastrophic loss in biodiversity that, when coupled with reckless deforestation and aggressive conversion of wildland for economic development, pushes farms and people closer to the wild and opens the gates for the spread of disease.

2020-05-12 It's already getting too hot and humid in some places for humans to survive Extreme conditions reaching roughly 115 degrees Fahrenheit on the heat-index scale — a measurement of both heat and humidity that's often referred to as what the temperature "feels like" — doubled between 1979 and 2017, the study found. Humidity and heat are a particularly deadly combination, since humidity messes with the body's ability to cool itself off by sweating. The findings imply that harsh conditions that scientists foresaw as an impending result of climate change are becoming reality sooner than expected.

2020-05-12 Fossil Fuel-Backed Climate Deniers Rush to Promote Michael Moore Documentary 'Planet of The Humans' Climate science deniers and long-time opponents of renewable energy, many with ties to oil and gas companies, have seized on Michael Moore's latest documentary to argue the case for continued fossil fuel dependence. Planet of the Humans investigates the environmental footprint of renewable technologies such as wind, solar and biomass, and argues that the green movement has sold out to corporate interests. The documentary has been viewed over five million times on YouTube since its release last week to coincide with the 50th Anniversary of Earth Day. But the film, produced by Moore and written and directed by his long-time collaborator Jeff Gibbs, has been widely criticised by energy and climate experts, who say it fails to provide context on the benefits of renewable energy and the negative impacts of fossil fuels, and is based on out-of-date information.

2020-05-12 Inside Clean Energy: A California Utility Announces 770 Megawatts of Battery Storage. That's a Lot. The utility Southern California Edison said it will work with developers to build seven lithium-ion battery storage projects that add up to an eye-popping 770 megawatts, which is more than all of the battery storage projects commissioned in the country last year and enough to power a small city. The projects each use four-hour battery systems.

2020-05-09 Renewable energy has now produced more electricity in the U.S. than coal for 40 days straight According to a report from the Institute for Energy Economics and Financial Analysis (IEEFA), using data from the U.S. Energy Information Administration (EIA), April's boost not only comes from low gas prices, warmer weather and more renewables added to the grid — but also from a massive dip in electricity demand as Americans stay home. IEEFA said the findings mark an important "milestone" in the country's transition to clean energy.

2020-05-09 Coronavirus crisis hits solar and wind energy industry While President Trump has promised lifelines for airlines and oil companies struggling with a drastic decrease in demand as Americans remain under stay-at-home orders, there is little focus in Washington on economic relief for this sector — unlike during the Great Recession a decade ago, when Congress and the Obama administration earmarked an unprecedented sum for renewable energy and more efficient automobiles in a stimulus bill.

2020-05-09 50 years later, Earth Day's unsolved problem: How to build a more sustainable world In this moment of overlapping crises, activists say it's all the more important to make good on the promises of 50 years ago. To avoid a future as painful as the present, people must learn to live more sustainably — respectful of the living things whose fates are linked to ours, aware that the laws of nature apply to us as well, experts say. In other words, we have to become better Earthlings.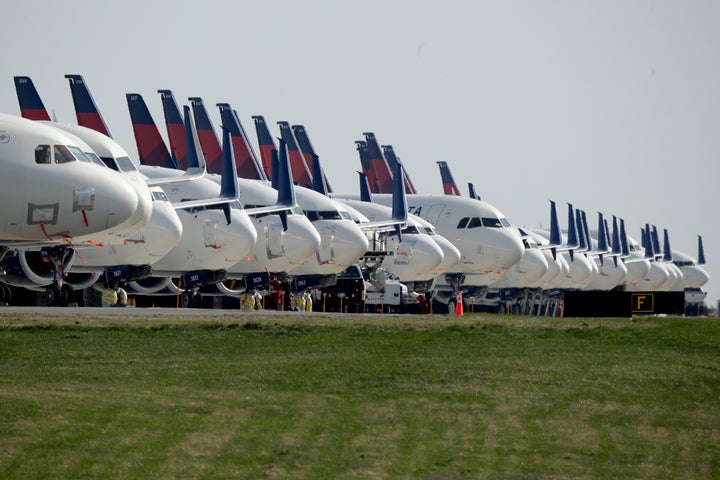 2020-05-09 It Took A Pandemic To Prove Individual Actions Alone Won't Solve The Climate Crisis We have long been told that individual actions are key to solving the climate crisis. Put another way, carbon calculators, marketing campaigns and even major news outlets have convinced us that we are the ones to blame for climate change because we buy things, we have kids, we fly and we drive and we are, by nature, shortsighted. But the emissions reductions we are seeing now are not the result of individual action at all, but rather of policy and collective action. People are following shelter-in-place guidelines dictated by federal, state and local agencies. They're not making a choice.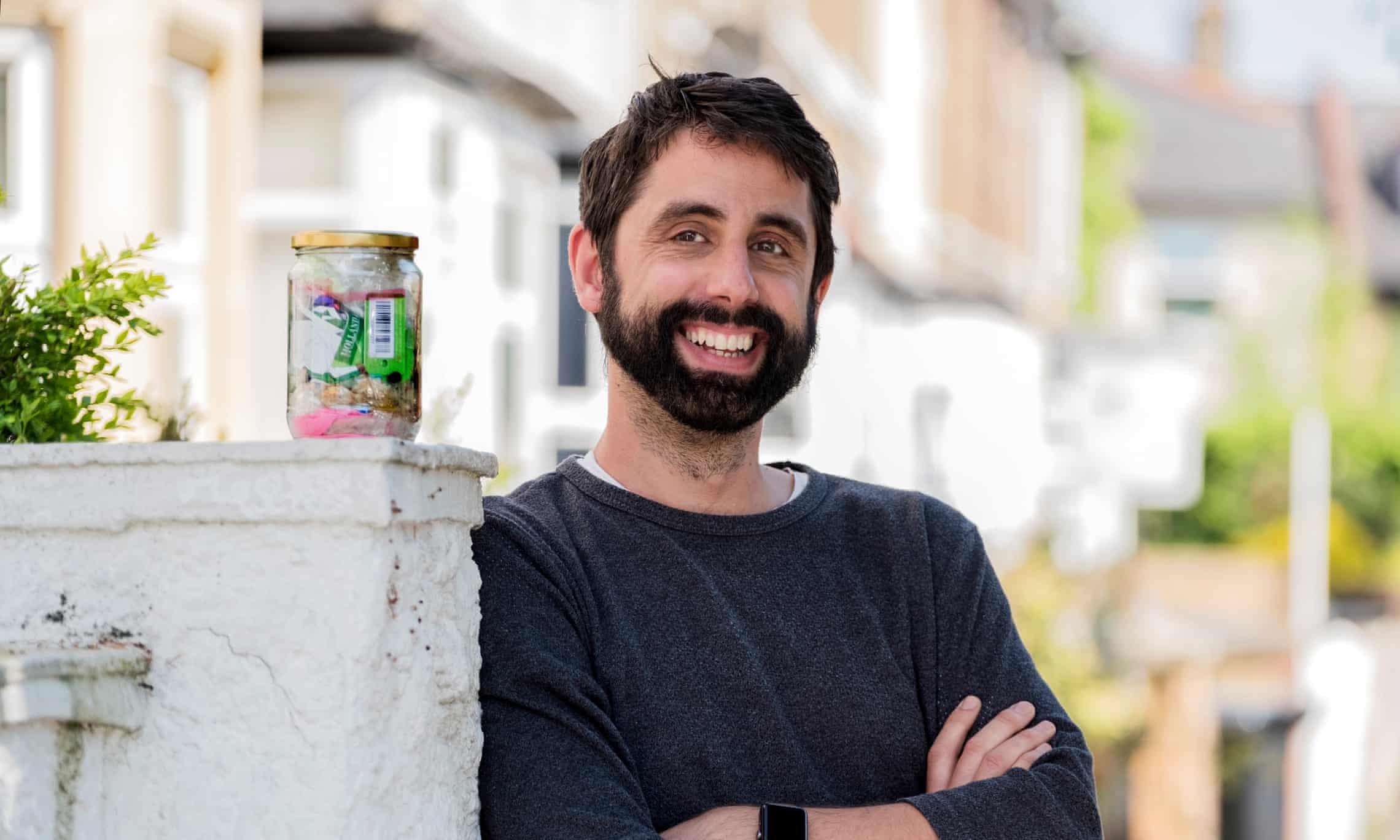 2020-05-06 Zero-waste warriors: meet the people whose household rubbish fits in a jam jar From making their own toothpaste to foraging locally for edible plants, more and more people are learning to cut the amount of rubbish they throw out. Here's how they do it...

2020-04-24 Earth Day Message to Leaders: After Coronavirus, Rebuild Wisely The head of the United Nations, António Guterres, called on countries to transition away from fossil fuels as they repair their economies, including by suspending taxpayer funds to prop up polluting industries and instead using them to create "green jobs and sustainable growth." "We need to turn the recovery into a real opportunity to do things right for the future," Mr. Guterres said.

2020-04-24 Here's How Coronavirus Could Raise Cities' Risk for Climate Disasters The economic toll of the coronavirus is forcing cities and states to redirect money away from projects that provide climate resilience, in a shift that threatens to tackle one crisis at the expense of another. Officials in San Francisco, Miami Beach and New York City have said they are likely to delay climate-related projects like sea walls because of the virus, which has slashed tax revenue and increased demands for emergency services, housing and other immediate needs. Washington State has cut funding for resilience projects, and people who work on climate adaptation in other cities and states said they worried about similar cuts.