Welcome
" Saving our planet, lifting people out of poverty, advancing economic growth... these are one and the same fight. We must connect the dots between climate change, water scarcity, energy shortages, global health, food security and women's empowerment. Solutions to one problem must be solutions for all."
— Ban Ki-moon
The ClimateChange.Tips website is for people who are concerned about climate change. Our goal is to make it easy to stay abreast of the best, trusted information on the science, social activism, and politics of this looming crisis. We intend to empower individuals to make lifestyle changes that will reduce their carbon footprint.
A short list of things you can do today:
Use reusable bags and bottles.
Avoid all plastic where possible.
Recycle correctly and compost.
Use energy efficient appliances and bulbs.
Insulate and turn down the heat and hot water.
Walk, take public transport, carpool, and avoid flying.
Eat less red meat.
Plant trees.
Get family, friends, and your workplace to make similar changes.
"Now is the time to understand more, so we fear less."

If you have comments or suggestions, please email them to editor@climatechange.tips.
Our Inspiration
One Thing You Can Do Now
The Issue With Tissue and Toilet Paper: How the U.S. Is Flushing Forests Away
Paper products with some recycled content save trees.

Click to enlarge image.
News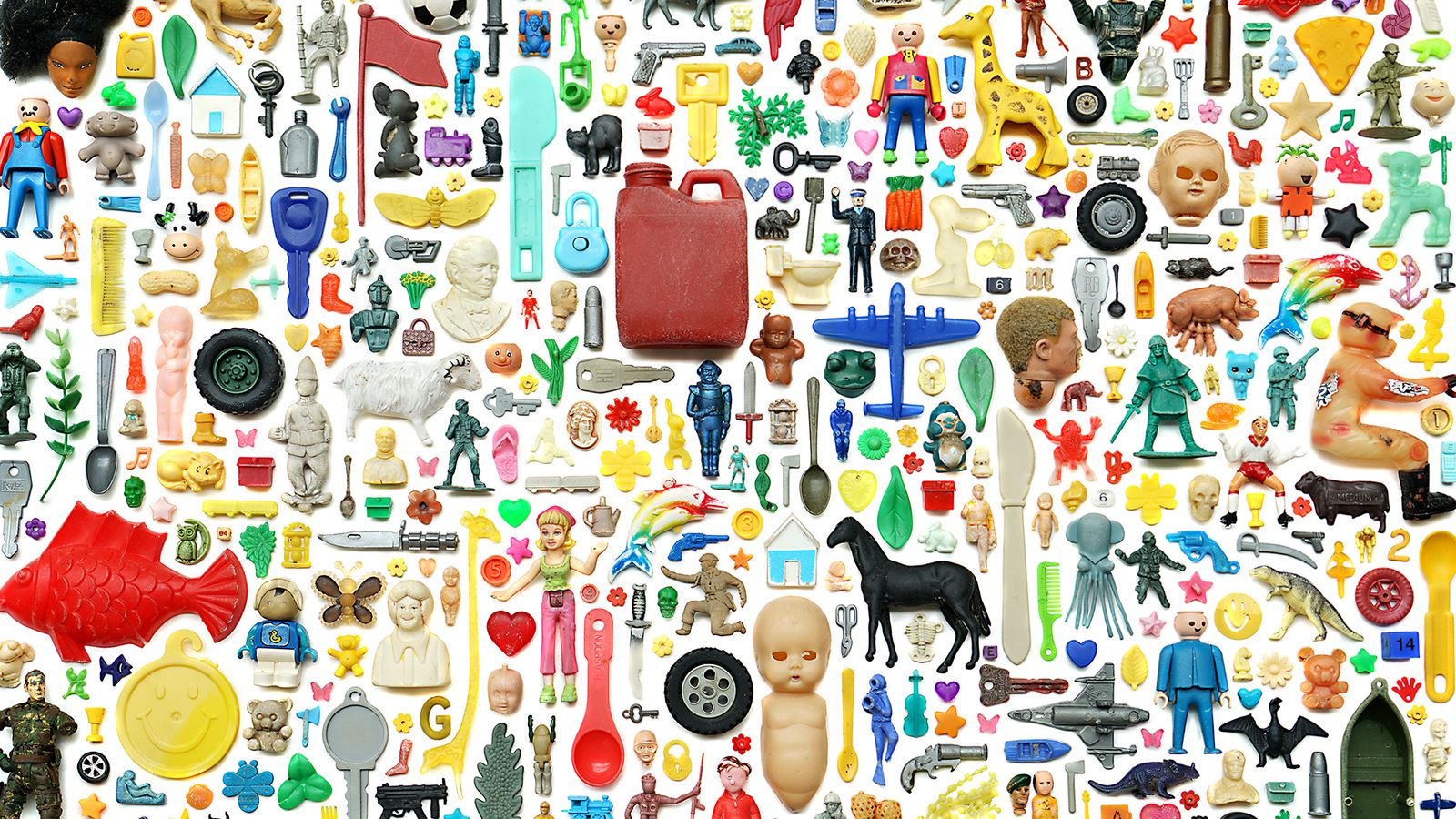 Special report: Our plastic planet Activist consumer groups are pushing for less use, and to some extent, less production, while industry aims for increased recycling. Plastics demand is projected to only increase — and the footprint of plastic pollution with it.

Climate Mobilization We are on a mission to initiate a WWII-scale mobilization to reverse global warming and the mass extinction of species in order to protect humanity and the natural world from climate catastrophe. We are an innovation lab focused on developing and launching frameworks, messaging, and organizing approaches to accelerate the global transition into "Emergency Mode" in order to reverse climate change and the ecological crisis.

Following the Money That Undermines Climate Science It's difficult to figure out who's funding climate denial, because many of the think tanks that continue to question established climate science are nonprofit groups that aren't required to disclose their donors. That's true of the Competitive Enterprise Institute, a free-market research organization in Washington that disputes that climate change is a problem.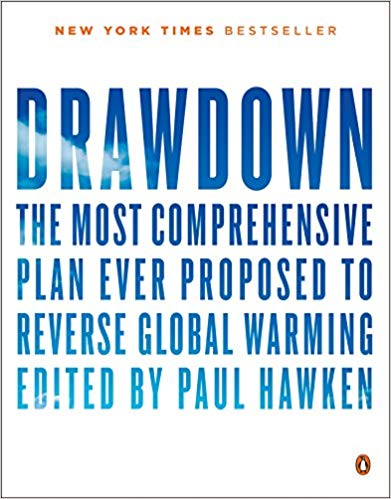 Drawdown: 100 Solutions to Reverse Global Warming Project Drawdown gathers and facilitates a broad coalition of researchers, scientists, graduate students, PhDs, post-docs, policy makers, business leaders and activists to assemble and present the best available information on climate solutions in order to describe their beneficial financial, social and environmental impact over the next thirty years.
Recent News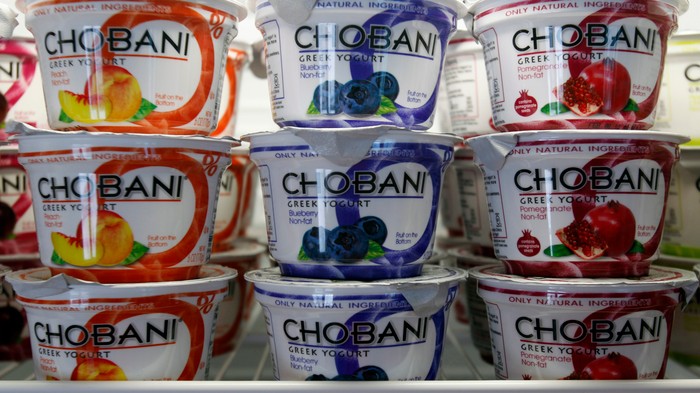 2020-02-19 You Only Think You're Recycling These Plastics Only your water and soda bottles, and the thicker plastic that serves as packaging used for shampoo bottles and laundry detergent jugs, are functionally recyclable, according to a report from Greenpeace. While it's possible to recycle other types of plastic, there's no market for it and local recycling facilities wind up trashing it.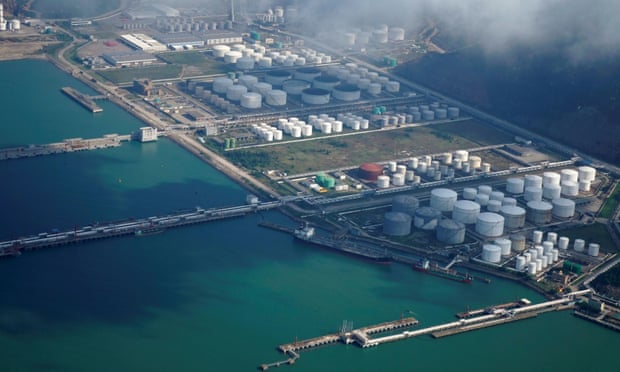 2020-02-19 Oil and gas firms 'have had far worse climate impact than thought' Fracking also appears to have worsened the problem. Atmospheric methane had started to flatten off at the turn of the century, but rose again after a surge in fracking activity in the US and elsewhere. The industry, however, continues to claim that the energy source can be used as a "bridge fuel" because it has lower carbon emissions than oil or coal, but this fails to account for leaks and flares of methane and other gases during extraction.

2020-02-19 Video: BlackRock CEO warns of increasing climate risks to investors The world's largest financial assets manager, BlackRock, is telling the investment community in no uncertain terms that the "compelling" risks posed by climate change are forcing "a reassessment of core assumptions of modern finance."

2020-02-19 How Warming Winters Are Affecting Everything -"The cold seasons are warming faster than the warm seasons," says Deke Arndt, chief of climate monitoring at the National Oceanic and Atmospheric Administration's National Centers for Environmental Information. "The colder times of day are warming faster than warmer times of day. And the colder places are warming faster than the warmer places."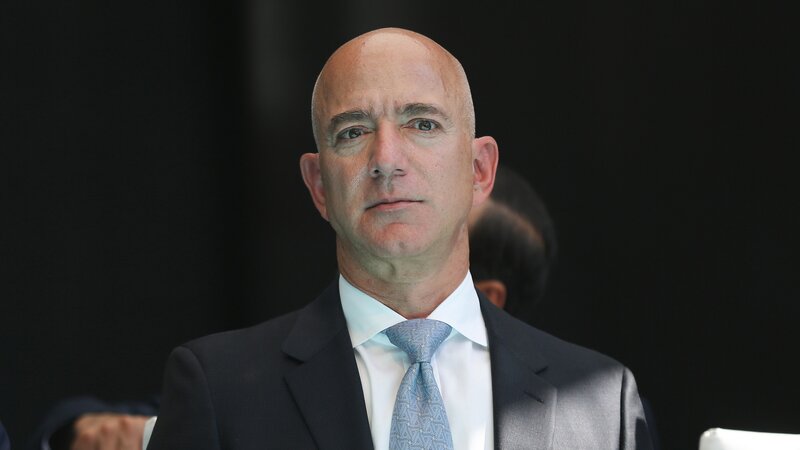 2020-02-19 Jeff Bezos Pledges $10 Billion To Fight Climate Change, Planet's 'Biggest Threat' -"This global initiative will fund scientists, activists, NGOs — any effort that offers a real possibility to help preserve and protect the natural world," he writes in an Instagram post. "I want to work alongside others both to amplify known ways and to explore new ways of fighting the devastating impact of climate change on this planet."

2020-02-18 New green technology generates electricity 'out of thin air' Scientists at the University of Massachusetts Amherst have developed a device that uses a natural protein to create electricity from moisture in the air, a new technology they say could have significant implications for the future of renewable energy, climate change and in the future of medicine.

2020-02-12 Adapting to climate change: We're doing it wrong The authors argue that society should focus less on how individuals respond to such climate issues as flooding and wildfires and instead figure out what it takes to inspire collective action that will protect humans from climate catastrophes on a much grander scale.

2020-01-28 Harvard Alumni Are Turning Up the Heat on Fossil Fuel Divestment In late November, hundreds of protesters stormed the field of the Yale Bowl during the annual Harvard-Yale football game, sprinting from both sidelines in the final minutes of halftime. Chanting "fossil fuels have got to go" as well as "OK boomer," the rowdy crowd, bearing beer cans and vape pens, delayed the game for an hour before police officers asked them to leave and arrested 50 dissenters, but not before their message echoed through the bleachers: "Harvard & Yale, Complicit," read one banner. "This is an emergency," said another.

2020-01-28 In the Rush to Solve Climate Change with Lab-Based Foods, Don't Write off Farming Monbiot's idealistic image of laboratory-produced-food-as-panacea isn't only simplistic, it's dangerous. For one, it completely misses the potential of agriculture itself as a carbon sink. (The jury is still out on that one, but there have been several promising signs.) It also normalizes an approach to food that is further compartmentalized, and divorced from the amazing, complicated, frustrating, and at times brutal realities of the natural world.

2020-01-28 Trump Admin Manipulated Wildfire Science to Encourage Logging Respecting scientists has never been a priority for the Trump Administration. Now, a new investigation from The Guardian revealed that Department of the Interior political appointees sought to play up carbon emissions from California's wildfires while hiding emissions from fossil fuels as a way to encourage more logging in the national forests controlled by the Interior department. The appointees looked to frame a story around the fires that would encourage a thinning of the forest through logging, which President Trump has said would help prevent forest fires. Experts have refuted his assertion.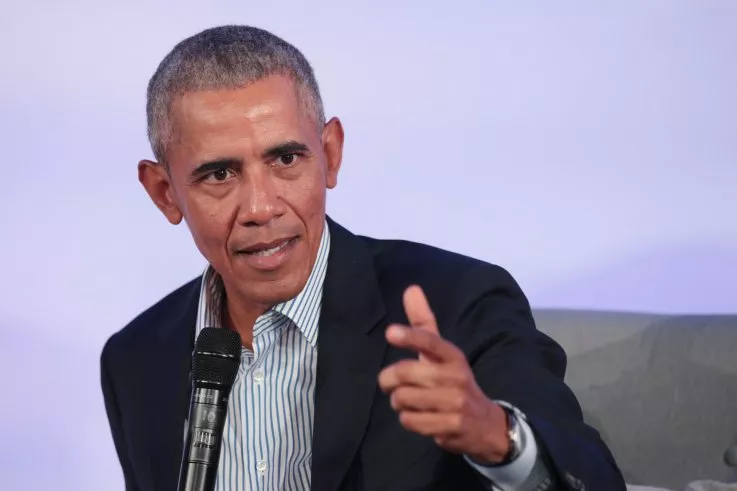 2020-01-28 Barack Obama Says Trump Admin's Rollback of His Fuel Policies Make It 'Almost Impossible' to Solve Climate Change' -"Which is why you have somebody like a Greta Thunberg who gets so much traction," he said. "Because she speaks for a generation that is going to have to deal with this mess in a way that somebody like me, who's 58, is not going to have to deal with it."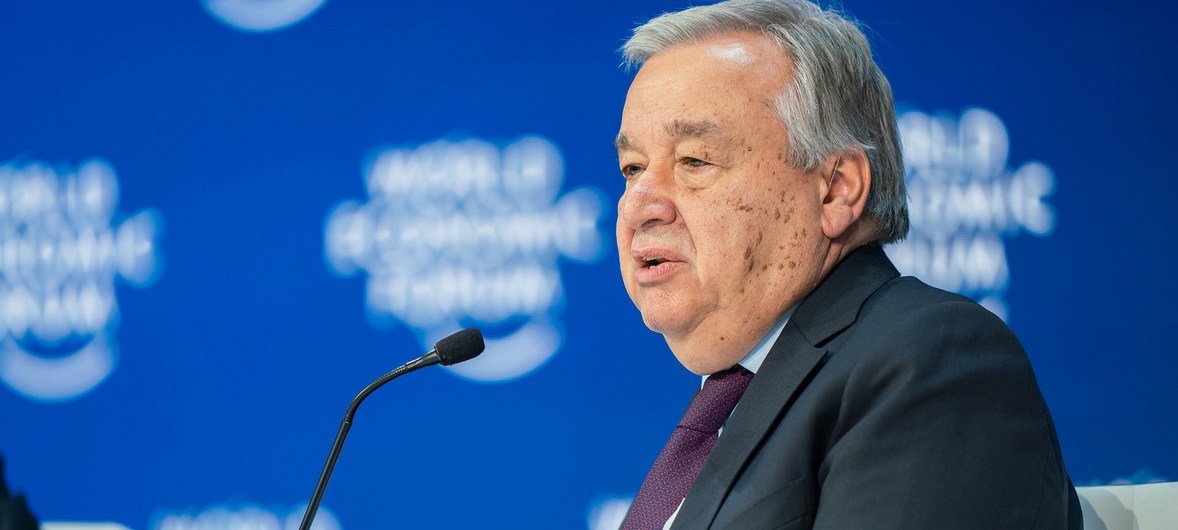 2020-01-28 At Davos, UN chief urges 'big emitters' to take climate action -"I'm in Davos to deliver a strong message on #ClimateAction. While our planet is burning, too many decision makers are fiddling. Every city, region, bank, pension fund & industry must completely reimagine how they operate and invest to avoid a point of no return." — António Guterres

2020-01-28 YouTube Advertisements Are Funding Climate Misinformation Videos There are videos on YouTube presenting climate misinformation and instigating climate crisis denial. An activist group named Avaaz brought to light that the online video service is providing monetization to these factually inaccurate videos with YouTube advertisements. The group discovered that over 100 brands have advertisements running on the videos promoting climate misinformation.

2020-01-28 What the GOP's proposed climate policies would, and wouldn't, do These business-friendly proposals, coordinated by House Minority Leader Kevin McCarthy of California, would specifically avoid more aggressive measures like emissions reduction mandates or taxes on carbon pollution. And they'd fall far short of the sweeping economic and regulatory overhaul envisioned by Democrats championing the Green New Deal.

2020-01-28 Big Business Says It Will Tackle Climate Change, but Not How or When Having previously played down the need for the reform that scientists had urged, finance leaders and company chiefs conspicuously rallied around a consensus that accelerating global temperatures pose a significant risk to society — and to business. Missing, though, was a clear answer to the question of what exactly they would do about it and how quickly.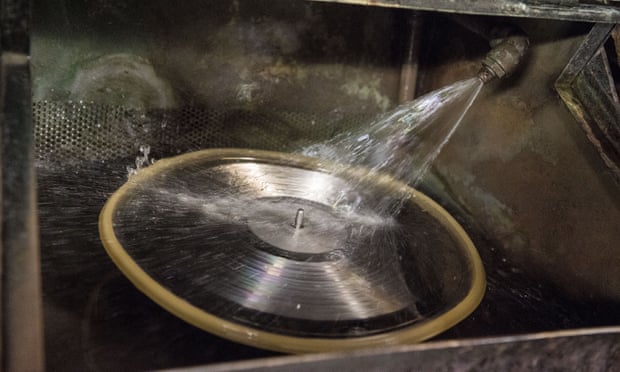 2020-01-28 Nightmares on wax: the environmental impact of the vinyl revival It is impossible to know the proportion of the effluent in the Chao Phraya or how much of the pollution is directly linked to the production of LPs. One thing, though, is certain. Vinyl records, as well as cassettes and CDs, are oil products that have been made and destroyed by the billion since the mid-20th century. During the US sales peaks of the LP, cassette and CD, the US recording industry was using almost 60m kilos of plastic a year. Using contemporary averages on greenhouse gas equivalent releases per pound of plastic production, as well as standard weight figures for each of the formats, that is equivalent to more than 140m kilos of greenhouse gas emissions each year, in the US alone. Music, like pretty much everything else, is caught up in petro-capitalism.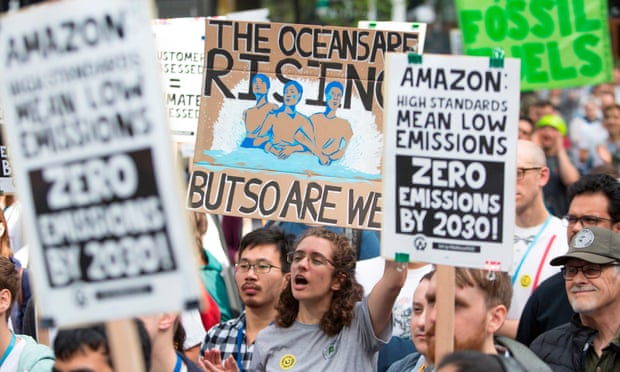 2020-01-28 Hundreds of workers defy Amazon rules to protest company's climate failures More than 340 tech workers at Amazon used the hashtag #AMZNSpeakOut in public statements that condemn the company for not taking sufficient action on the climate crisis. The action comes in direct opposition to an Amazon policy barring employees from speaking about the company's business without prior approval from management. That policy was introduced after employees vowed to participate in the global climate strikes of September 2019.

2020-01-28 Deep Decarbonization: A Realistic Way Forward on Climate Change The real challenge is taking action that delivers major cuts in greenhouse gases, and that means rewiring the incentives for key governments and corporations to change behavior and start decarbonizing the global economy.

2020-01-28 Now in her 80s, Jane Fonda turns to climate activism Inspired by Greta Thunberg and other young activists, Fonda decided it was time to join the climate movement. She says now, instead of just sitting around feeling scared about the future, she feels empowered and even hopeful. "We have the future in our hands," she says. "What an awesome responsibility and what a beautiful opportunity."

2020-01-28 'You Need To Act Now': Meet 4 Girls Working To Save The Warming World Climate change is enormous and tragic. It feels very personal to young people in particular, who are more likely than older generations to say that it impacts them personally. That makes it similar to other youth-led movements, such as Black Lives Matter and the March for Our Lives movement against gun violence.