News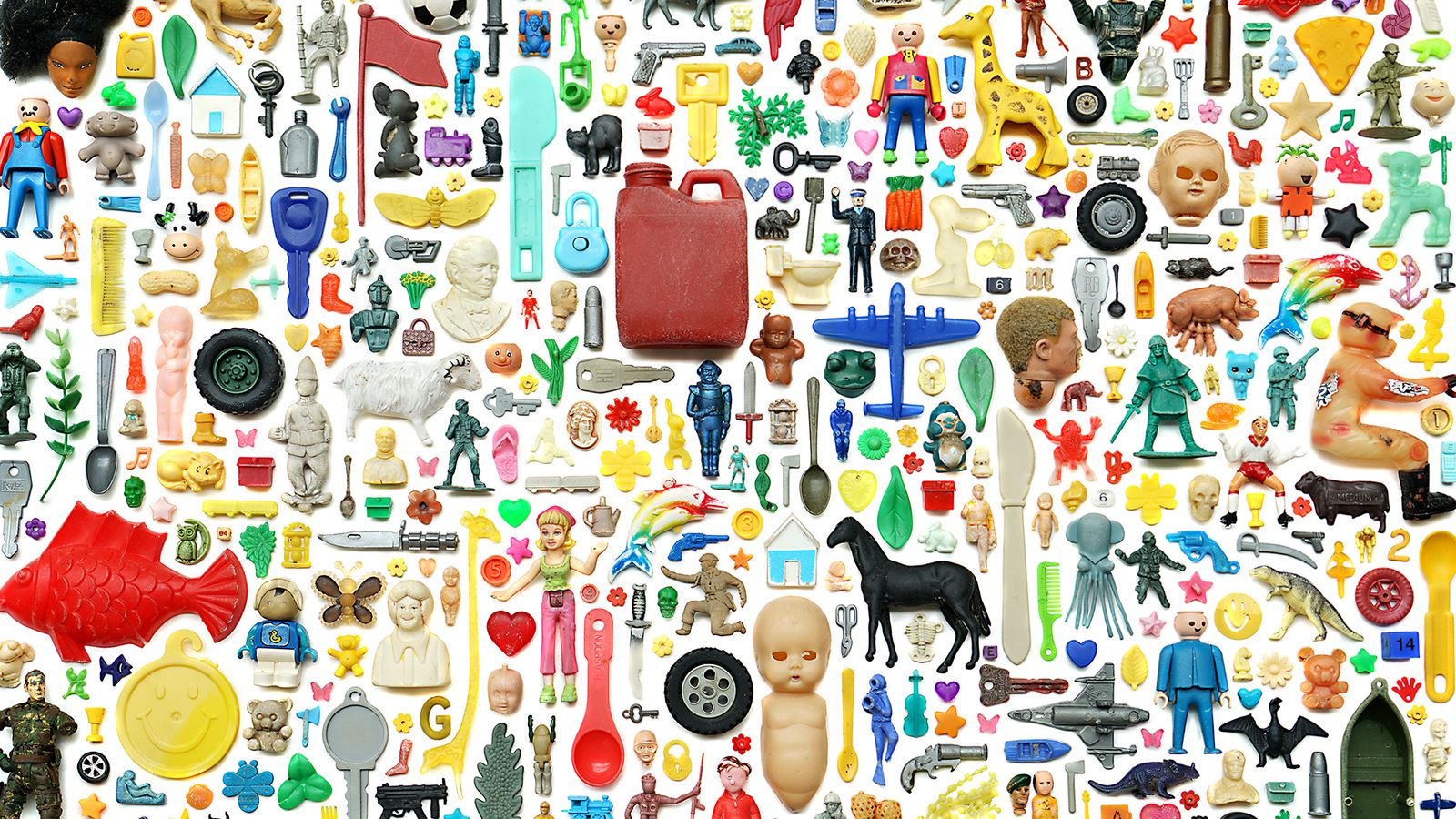 Special report: Our plastic planet Activist consumer groups are pushing for less use, and to some extent, less production, while industry aims for increased recycling. Plastics demand is projected to only increase — and the footprint of plastic pollution with it.

Following the Money That Undermines Climate Science It's difficult to figure out who's funding climate denial, because many of the think tanks that continue to question established climate science are nonprofit groups that aren't required to disclose their donors. That's true of the Competitive Enterprise Institute, a free-market research organization in Washington that disputes that climate change is a problem.
Greta Thunberg speaking at the UN -"Right here, right now is where we draw the line. The world is waking up. And change is coming, whether you like it or not."

Ice on Fire - An HBO Documentary
Tue, Jun 11 at 8:00pm ET on HBO Go and HBO Now
On demand: Available Wed, Jun 12
Produced by Oscar-winner Leonardo DiCaprio, George DiCaprio and Mathew Schmid and directed by Leila Conners, Ice on Fire is an eye-opening documentary that focuses on many never-before-seen solutions designed to slow down our escalating environmental crisis. The film goes beyond the current climate change narrative and offers hope that we can actually stave off the worst effects of global warming.

Climate Change Threatens the World's Food Supply, United Nations Warns The world's land and water resources are being exploited at "unprecedented rates," a new United Nations report warns, which combined with climate change is putting dire pressure on the ability of humanity to feed itself.

Emails reveal Trump official consulted climate change deniers A Trump administration national security official has sought help from advisers to a think tank that disavows climate change to challenge widely accepted scientific findings on global warming, according to his emails.

Climate Enemies: The Men Who Sold the World Climate change is going to dramatically alter life on the planet in the coming decades. Just how dramatically will depend on how aggressively governments and businesses move to correct the practices that over the past century have filled the atmosphere with greenhouse gases. Unfortunately, some bad actors are not only failing to address the crisis, they're actively exacerbating it. Here's a list of America's worst offenders, from fossil-fuel industry magnates, to investment gurus, to the president himself.

Traffic and Pollution Plummet as U.S. Cities Shut Down for Coronavirus Los Angeles's famous rush-hour congestion has virtually disappeared. On Wednesday at 8 a.m., traffic in the city was moving 53 percent faster than it usually does on a Wednesday morning, according to data from INRIX, a company that analyzes traffic data from vehicle and phone navigation systems. At 5 p.m., when the freeways are typically congested, traffic was moving 71 percent faster than usual.

The right dose of geoengineering could reduce climate change risks, study says Results from a new study by UCL and Harvard researchers suggest that even a crude method like injecting sulphur dioxide in the stratosphere could reduce many important climate hazards without making any region obviously worse off.

Heartland Launches Website of Contrarian Climate Science Amid Struggles With Funding and Controversy The conservative Heartland Institute, which made its name undercutting mainstream climate science, has launched a new effort to try to influence public discussion and political debate about global warming. The move comes as the organization is reportedly struggling financially and has fallen into renewed controversy over its work in Europe promoting climate denial there. Last week it laid off staff just weeks after it announced the hiring of a teenage German climate skeptic to counter the global popularity of environmental activist Greta Thunberg.

Here's why global CO2 emissions fell by the most since 1990 Coal-fired power generation fell by 3 percent globally, also the largest fall since 1990, research by independent climate think-tank Ember showed. The drop in Europe was 24 percent, driven by a switch to renewables, while US coal-fired generation was down 16 percent because of more competitive gas.

Why the coronavirus outbreak is terrible news for climate change As with the rare instances when worldwide carbon pollution dipped in the past, driven by earlier economic shocks, diseases, and wars, emissions are likely to rise again as soon as the economy bounces back. In the meantime, if the virus leads to a full-blown global pandemic and economic crash, it could easily drain money and political will from climate efforts.

More accurate climate change model reveals bleaker outlook on electricity, water use The researchers found that on average for each city analyzed in this study, there could be a 10%-20% increase in electricity and 2%-5% increase in water during the summer due to a warming climate.

Birth control and books can slow down climate change Improving girls' access to education and reproductive health care is one of the most promising ways to stop human-caused global warming, according to a report published today that ranks solutions to addressing the threat. Addressing health and education ranks second among 76 solutions, sandwiched between reducing food waste and eating more plant-rich diets, that, together, can limit global warming to 2 degrees Celsius. The report, "The Drawdown Review," is a follow-up to the 2017 New York Times bestselling book Drawdown. Promoting girls' education contributed about as much to a sustainable future as the gains from rooftop solar and solar farms combined, that book found. So did family planning.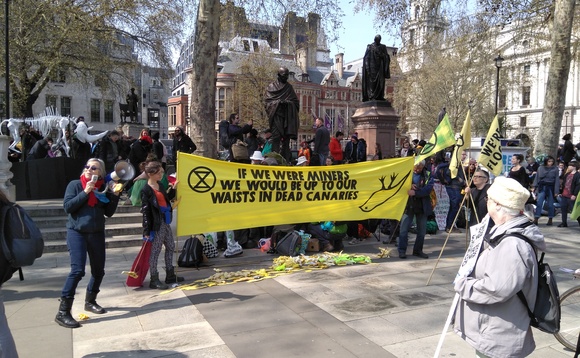 From children to adults, polls signal 'biggest shift yet' in public concern over climate risks As parts of the country face devastation wrought by record-breaking flooding and the government prepares to host the crucial COP26 Summit in November, a survey led by Cardiff University today points to the "biggest shift yet in public perceptions of climate risks and adaptation in the UK".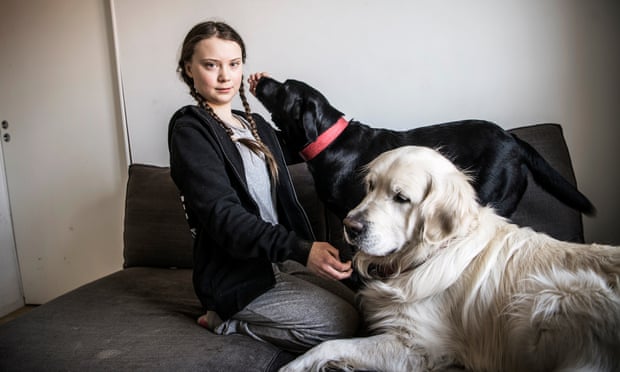 Our House Is on Fire by Greta Thunberg et al review – a family and planet in crisis Since August 2018, when 15-year-old Greta Thunberg began a solo "school strike for the climate", the teenager has become the unlikely face of climate activism. Our House Is On Fire is, among many other things, the story of how and why Greta came to be sitting on the pavement outside the Swedish parliament with a home-made placard. The book is co-authored by Greta, her mother Malena Ernman (the primary narrator), her father Svante and her sister Beata. It is an urgent, lucid, courageous account.

Seven of the best new documentaries about global warming Several films shared intimate stories of people who have lost, or will soon lose, their homes and customs to rising seas and oil and gas development in coastal Louisiana. Others examined hard-hit communities in fire-ravaged California, including how fire compounds other pressures of daily life for immigrant families. In one film, for example, a woman says some families she knows plan to evacuate who, in an upcoming mandatory evacuation, think they simply will drive to the coast, climb down the cliffs, and take their chances on the shoreline itself, rather than risk running into customs officers at a shelter. Several films also criss-crossed the globe to reveal connections between, for instance, climate refugees in Bangladesh and air pollution in Texas.

States Take The Wheel Promoting Electric Vehicles New Jersey passed an ambitious law in January aimed at having 330,000 electric cars on state roads by the end of 2025. And by 2040 New Jersey wants 85% of cars sold in the state to be electric.

Where do the 2020 Democratic candidates stand on the climate crisis? All the candidates have pledged to end new fossil fuel operations on federal lands, after the Trump administration approved new leases for oil drilling on federal land in California in December. But how else do their plans compare on climate and California?

You Only Think You're Recycling These Plastics Only your water and soda bottles, and the thicker plastic that serves as packaging used for shampoo bottles and laundry detergent jugs, are functionally recyclable, according to a report from Greenpeace. While it's possible to recycle other types of plastic, there's no market for it and local recycling facilities wind up trashing it.

Video: BlackRock CEO warns of increasing climate risks to investors The world's largest financial assets manager, BlackRock, is telling the investment community in no uncertain terms that the "compelling" risks posed by climate change are forcing "a reassessment of core assumptions of modern finance."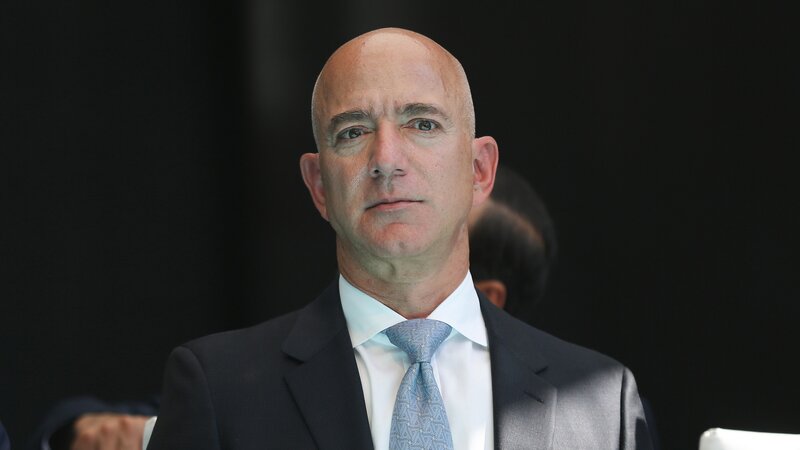 Jeff Bezos Pledges $10 Billion To Fight Climate Change, Planet's 'Biggest Threat' -"This global initiative will fund scientists, activists, NGOs — any effort that offers a real possibility to help preserve and protect the natural world," he writes in an Instagram post. "I want to work alongside others both to amplify known ways and to explore new ways of fighting the devastating impact of climate change on this planet."

Adapting to climate change: We're doing it wrong The authors argue that society should focus less on how individuals respond to such climate issues as flooding and wildfires and instead figure out what it takes to inspire collective action that will protect humans from climate catastrophes on a much grander scale.

In the Rush to Solve Climate Change with Lab-Based Foods, Don't Write off Farming Monbiot's idealistic image of laboratory-produced-food-as-panacea isn't only simplistic, it's dangerous. For one, it completely misses the potential of agriculture itself as a carbon sink. (The jury is still out on that one, but there have been several promising signs.) It also normalizes an approach to food that is further compartmentalized, and divorced from the amazing, complicated, frustrating, and at times brutal realities of the natural world.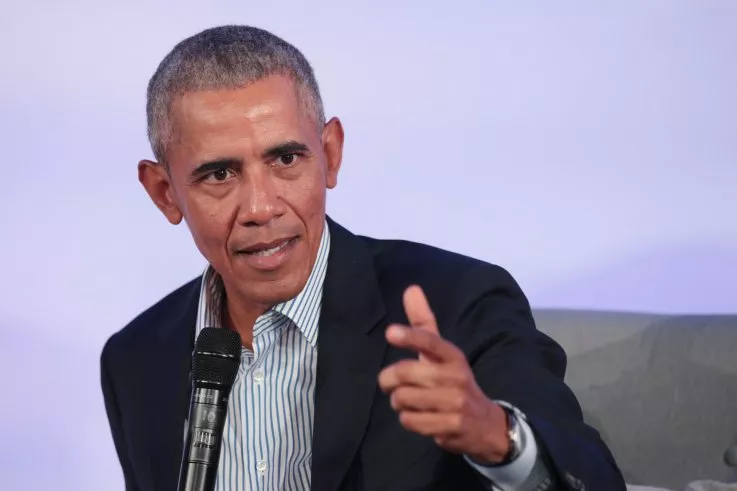 Barack Obama Says Trump Admin's Rollback of His Fuel Policies Make It 'Almost Impossible' to Solve Climate Change' -"Which is why you have somebody like a Greta Thunberg who gets so much traction," he said. "Because she speaks for a generation that is going to have to deal with this mess in a way that somebody like me, who's 58, is not going to have to deal with it."

What the GOP's proposed climate policies would, and wouldn't, do These business-friendly proposals, coordinated by House Minority Leader Kevin McCarthy of California, would specifically avoid more aggressive measures like emissions reduction mandates or taxes on carbon pollution. And they'd fall far short of the sweeping economic and regulatory overhaul envisioned by Democrats championing the Green New Deal.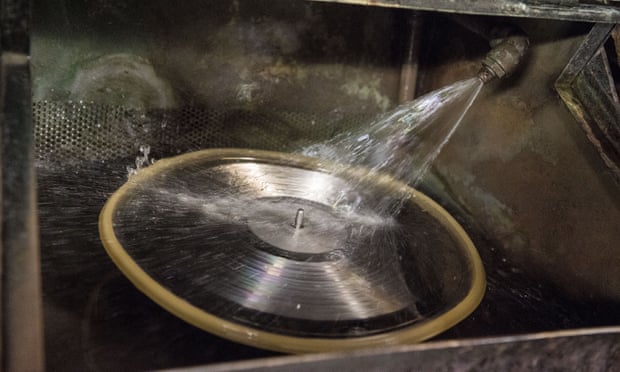 Nightmares on wax: the environmental impact of the vinyl revival It is impossible to know the proportion of the effluent in the Chao Phraya or how much of the pollution is directly linked to the production of LPs. One thing, though, is certain. Vinyl records, as well as cassettes and CDs, are oil products that have been made and destroyed by the billion since the mid-20th century. During the US sales peaks of the LP, cassette and CD, the US recording industry was using almost 60m kilos of plastic a year. Using contemporary averages on greenhouse gas equivalent releases per pound of plastic production, as well as standard weight figures for each of the formats, that is equivalent to more than 140m kilos of greenhouse gas emissions each year, in the US alone. Music, like pretty much everything else, is caught up in petro-capitalism.

Deep Decarbonization: A Realistic Way Forward on Climate Change The real challenge is taking action that delivers major cuts in greenhouse gases, and that means rewiring the incentives for key governments and corporations to change behavior and start decarbonizing the global economy.

'You Need To Act Now': Meet 4 Girls Working To Save The Warming World Climate change is enormous and tragic. It feels very personal to young people in particular, who are more likely than older generations to say that it impacts them personally. That makes it similar to other youth-led movements, such as Black Lives Matter and the March for Our Lives movement against gun violence.

Watch a video message from Greta Thunberg Watch this stirring short film narrated by climate activist Greta Thunberg and environmentalist George Monbiot about protecting and restoring our climate.

Australia's fires have pumped out more emissions than 100 nations combined These huge fires are fueling climate change. As trees and plants burn, they release the carbon stored in their trunks, leaves, branches, and roots. That creates a vicious feedback loop, as the very impacts of climate change further exacerbate it, complicating our ability to get ahead of the problem.

U.N. Report Urges The World To Wake Up And Take Action It's past time for people worldwide to wake up and make changes on an individual level. The one thing we can do is choose for ourselves who to support when buying products. Using plastic, buying vehicles, etc.. Waiting around for someone else to make changes or improve upon things is not working. This needs to be a collaborative effort, or sadly, we will all perish together. The younger generation has woken up to this crisis, now its time for the adults to follow suit.

These Climate Science Deniers are Spreading Misinformation about the Australian Bushfires Australian Prime Minister Scott Morrison has doubled down on his refusal to strengthen his administration's approach to climate policy as his country burns. While Morrison acknowledges that climate change is one factor driving the fires, he is unwilling to consider reversing his government's poor record on climate action to help prevent similar disasters happening again. In recent days, Morrison's position has been bolstered by a group of fringe climate science deniers pushing conspiracy theories and misinformation about the relationship between the fires and climate change.
Emails Reveal U.S. Justice Dept. Working Closely with Oil Industry to Oppose Climate Lawsuits Legal experts say the conversations raise questions about the federal government's objectivity and whether the Department of Justice, in these cases, was acting in the best interest of the country's people.

Everyday weather is linked to human-caused climate change in new study The study concludes that the spatial patterns of global temperature and humidity are, in fact, distinguishable from natural variability, and have a human component to them. Going further, the study concludes that the long-term climate trend in global average temperature can be predicted if you know a single day's weather information worldwide.

'The most prestigious environment prize in history': Prince William launches Earthshot Prize The 'Earthshot Prize' will be awarded to five winners every year over the next decade, with an annual prize ceremony to be held in different cities across the world each year from 2021-2030, with further details expected to be announced throughout 2020.

Trump Administration Blocks Energy Efficiency Rule for Light Bulbs In announcing the move, the secretary of energy, Dan Brouillette, who is a former auto lobbyist, said the administration had chosen "to protect consumer choice by ensuring that the American people do not pay the price for unnecessary overregulation from the federal government." The new rule was unnecessary, he said, because innovation and technology are already "increasing the efficiency and affordability of light bulbs without federal government intervention."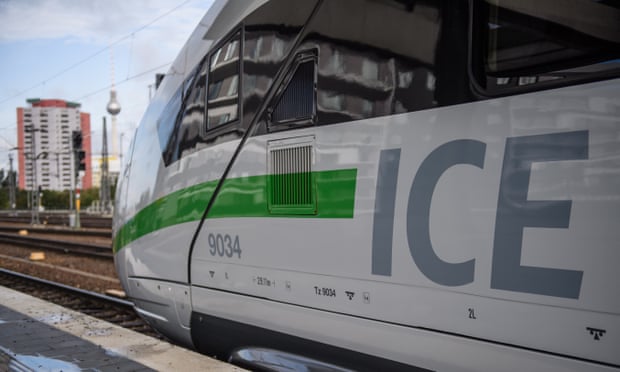 Germany cuts fares for long-distance rail travel in response to climate crisis The cheaper tickets are a result of Deutsche Bahn passing on to customers the government's cut in value-added tax on rail travel, from 19% to 7%. The UK does not charge VAT on rail fares.

Large HVAC manufacturers could play huge role in cutting carbon pollution According to a report by the Rocky Mountain Institute, air conditioning manufacturers could dramatically reduce their products' climate impact by investing in more efficient technology and cleaner refrigerants.

U.S. Is 7th Deadliest Country for Pollution The list is part of the latest report from the Global Alliance on Health and Pollution (GAHP) on the global health impacts of air, water and workplace pollution. Overall, pollution was responsible for 15 percent of deaths worldwide in 2017, remaining the No. 1 environmental killer. Pollution kills three times more people every year than HIV/Aids, tuberculosis and malaria put together, according to The Guardian, and 15 times more people than war or violence.

Australia just had its hottest day on record, and it's getting hotter Parts of the eastern state of New South Wales, of which Sydney is the capital, were forecast to reach around 110 Fahrenheit on Thursday. On Saturday parts of Sydney are forecast to tip over 115 degrees. It was so hot Tuesday in Perth, in Australia's far west, that one man decided to demonstrate the danger of leaving people or pets in closed vehicles by roasting a 3-pound piece of pork, just by leaving it in his car.

A blowout turned an Ohio natural gas well into a methane 'super-emitter' The blowout in rural Ohio took place Feb. 15, 2018, at a well owned by XTO Energy, a subsidiary of ExxonMobil, and it took 20 days to get it under control. The well had been "fracked," or hydraulically fractured, before the blowout took place. Workers had been completing the well, according to news reports at the time, a job made more difficult by heavy rains and a crane that collapsed when the explosion took place.

It's a Vast, Invisible Climate Menace. We Made It Visible. Operators of the sites identified by The Times are among the very companies that have lobbied the Trump administration, either directly or through trade organizations, to weaken regulations on methane, a review of regulatory filings, meeting minutes and attendance logs shows. These local companies, along with oil-industry lobby groups that represent the world's largest energy companies, are fighting rules that would force them to more aggressively fix emissions like these.

Greta Thunberg awarded Time's 'Person of the Year' Thunberg has become a key figure in the global fight against climate change since leading school strikes in her home country of Sweden and sparking similar demonstrations around the world, where young activists have refused to attend classes as a way to protest against inaction on the issue.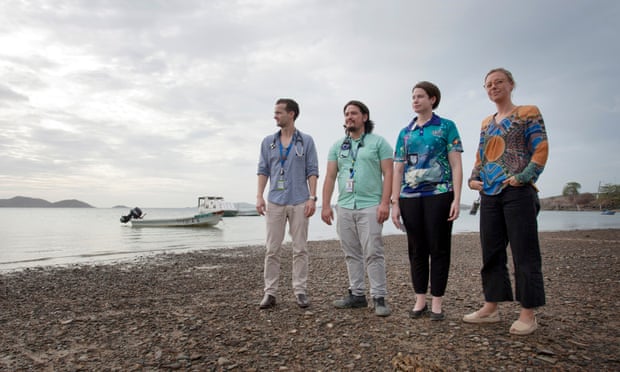 Torres Strait doctors issue call to arms over climate change impact on Indigenous health In a joint statement, the doctors say they are concerned about the effects of heat stress and extreme weather events, the long-term effects of air pollution, the spread of disease, lost work capacity and reduced productivity, food insecurity, malnutrition, displacement and mental ill-health.

We need to halve emissions by 2030. They rose again in 2019. -"Even with all the attention of the youth movements and growing climate focus around the world, we still haven't turned the corner to stabilize and bring emissions down," says Rob Jackson, professor of earth system science at Stanford and chair of the Global Carbon Project, an international research collaboration established in 2001 to track global climate pollution.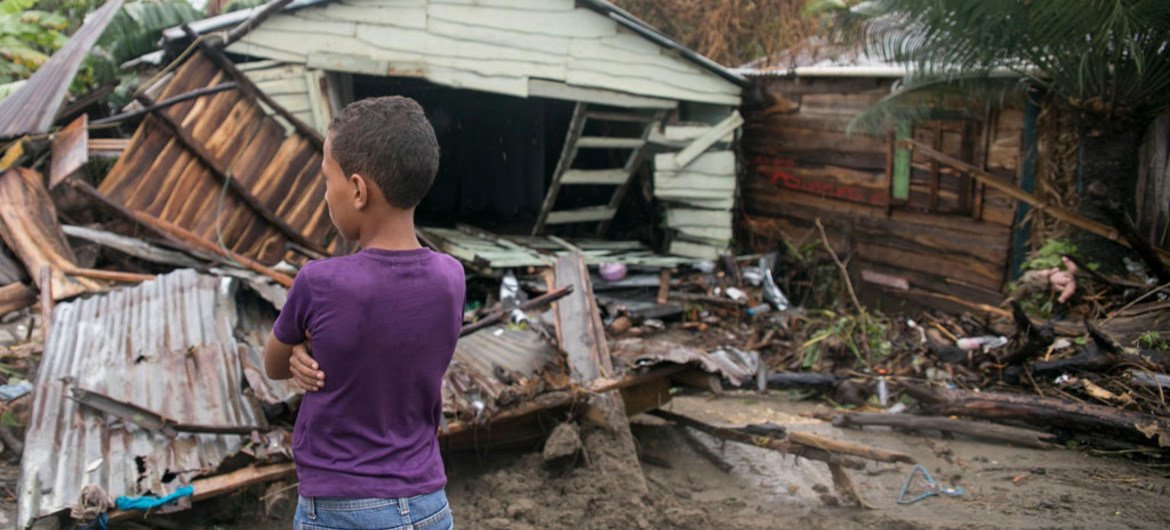 Rise in Caribbean children displaced by storms shows climate crisis is a child rights issue: UNICEF -"Children in storm and flood-prone nations around the world are among the most vulnerable to having their lives and rights upended. They are already feeling the impacts of climate change, so governments and the international community should act now to mitigate its most devastating consequences."

Irresistible Greta Thunberg meets immovable UN climate talks -"We don't want more promises. It is your action that are going to save us," Vanessa Nakate, a youth climate striker from Uganda, told negotiators at the UN's Cop25 conference while protesters were gathering in the Spanish capital. Organisers claimed half a million people took part. Local authorities estimated the crowd was closer to 15,000.

Majority of U.S. states slashed environmental budgets over past decade, new study finds -"The bottom line is it's past time to give both the U.S. EPA and state agencies the resources they need to enforce our environmental laws," said Eric Schaeffer, head and co-founder of the Environmental Integrity Project, which conducted the analysis of anti-pollution programs in the Lower 48 states published late last week.

Climate models are often attacked, but most of the time they're remarkably good After years of hearing critics blast the models' accuracy, climate scientist Zeke Hausfather decided to see just how good they have been. He tracked down 17 models used between 1970 and 2007 and found that the majority of them predicted results that were "indistinguishable from what actually occurred."