News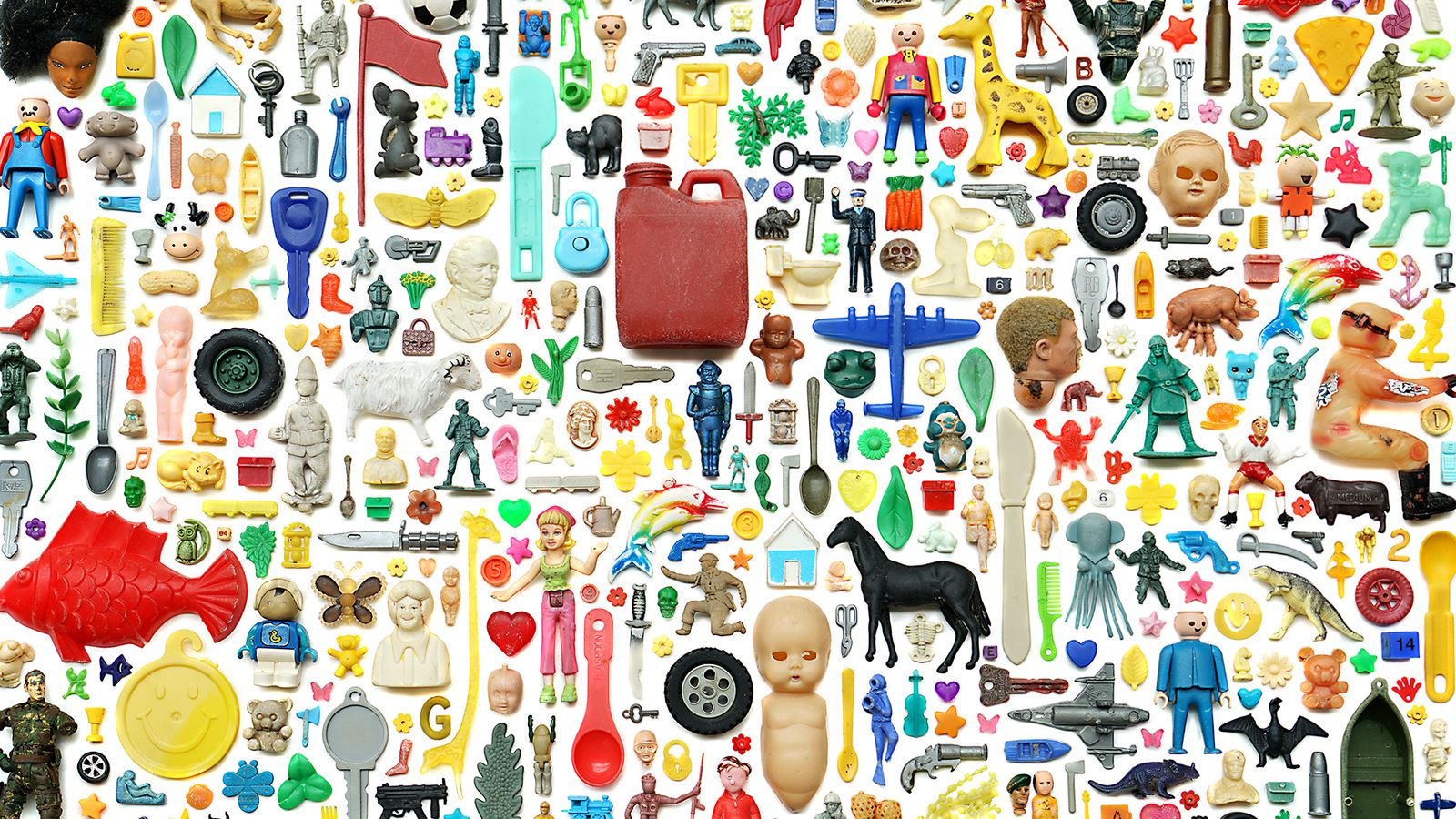 Special report: Our plastic planet Activist consumer groups are pushing for less use, and to some extent, less production, while industry aims for increased recycling. Plastics demand is projected to only increase — and the footprint of plastic pollution with it.

Following the Money That Undermines Climate Science It's difficult to figure out who's funding climate denial, because many of the think tanks that continue to question established climate science are nonprofit groups that aren't required to disclose their donors. That's true of the Competitive Enterprise Institute, a free-market research organization in Washington that disputes that climate change is a problem.
Greta Thunberg speaking at the UN -"Right here, right now is where we draw the line. The world is waking up. And change is coming, whether you like it or not."

Ice on Fire - An HBO Documentary
Tue, Jun 11 at 8:00pm ET on HBO Go and HBO Now
On demand: Available Wed, Jun 12
Produced by Oscar-winner Leonardo DiCaprio, George DiCaprio and Mathew Schmid and directed by Leila Conners, Ice on Fire is an eye-opening documentary that focuses on many never-before-seen solutions designed to slow down our escalating environmental crisis. The film goes beyond the current climate change narrative and offers hope that we can actually stave off the worst effects of global warming.

Climate Change Threatens the World's Food Supply, United Nations Warns The world's land and water resources are being exploited at "unprecedented rates," a new United Nations report warns, which combined with climate change is putting dire pressure on the ability of humanity to feed itself.

Emails reveal Trump official consulted climate change deniers A Trump administration national security official has sought help from advisers to a think tank that disavows climate change to challenge widely accepted scientific findings on global warming, according to his emails.

Airlines are off the hook for up to 200 million metric tons of carbon emissions 2020 was supposed to be a pivotal year for the airline industry's carbon footprint. Instead, the industry is getting let off the hook for up to 200 million metric tons of CO2 emissions.

Minnesota Attorney General Sues Exxon Over Climate Change The lawsuit claims that the oil and gas companies violated Minnesota laws against consumer fraud, deceptive trade practices and false statements in advertising. Ellison said last week that the state is seeking "substantial" damages and for the companies to fund a public education campaign about climate change.

Who Is Responsible For Climate Change? – Who Needs To Fix It? We worked with the Kurzgesagt team to produce a video on climate change: 'Who is responsible for climate change? – Who needs to fix it?'. Many different breakdowns of global emissions are used to allocate blame or responsibility for addressing climate change: per capita, annual, cumulative (historical) emissions. This video looks at the data from all perspectives.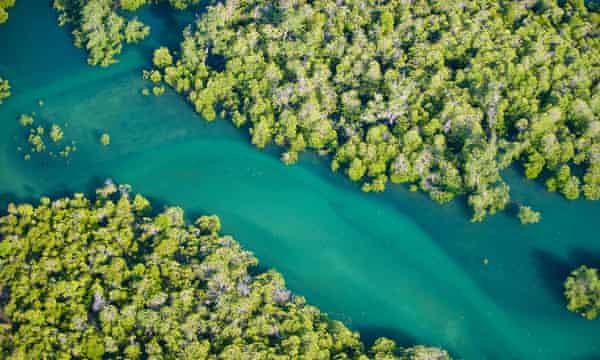 Pandemics result from destruction of nature, say UN and WHO Pandemics such as coronavirus are the result of humanity's destruction of nature, according to leaders at the UN, WHO and WWF International, and the world has been ignoring this stark reality for decades. The illegal and unsustainable wildlife trade as well as the devastation of forests and other wild places were still the driving forces behind the increasing number of diseases leaping from wildlife to humans, the leaders told the Guardian.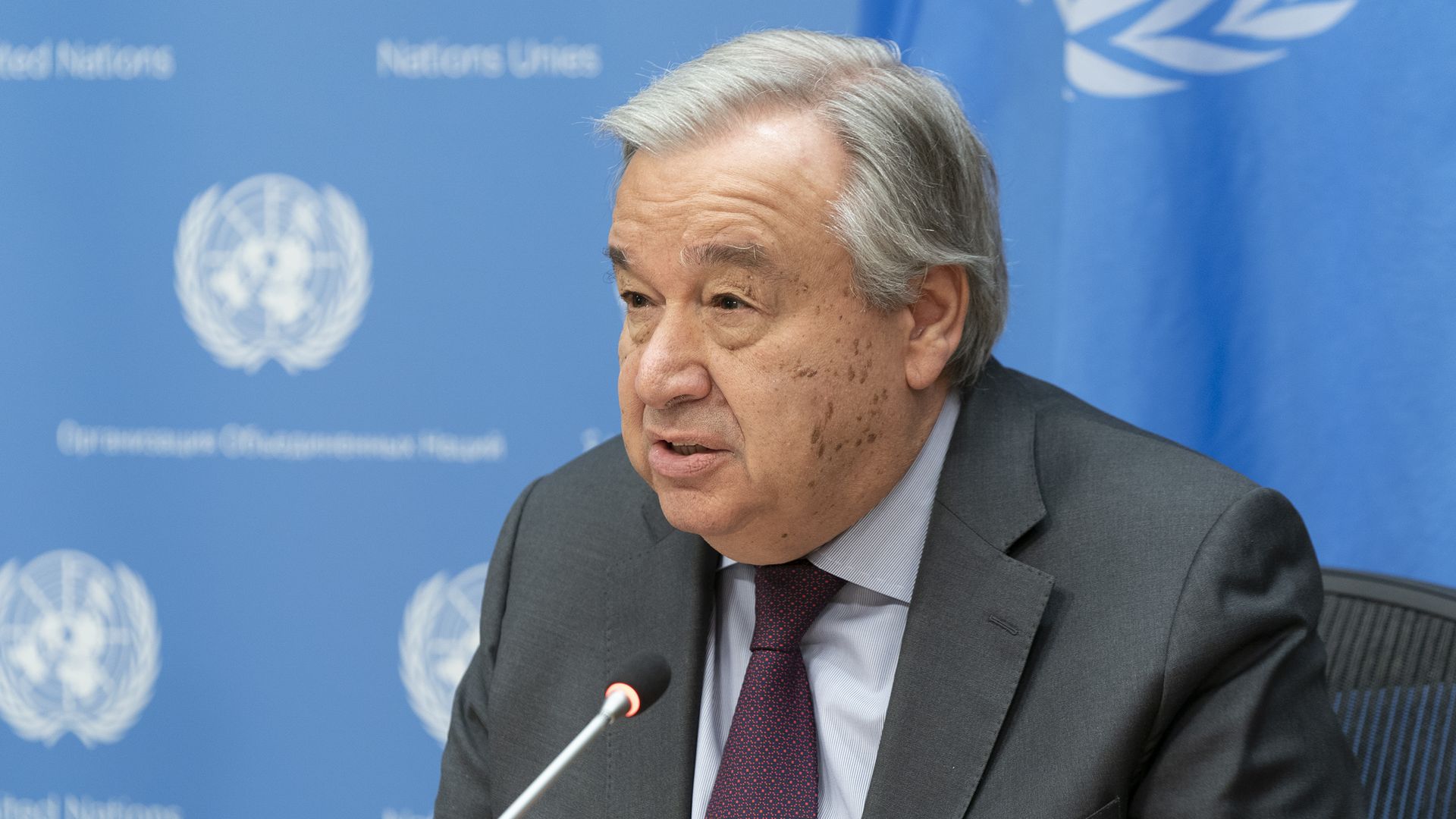 Why the new UN climate conference date matters -"While I hate to see a delay in the Paris timeline, rescheduling ... will allow countries to figure out how to achieve double wins of restarting their economies while enhancing emission reductions, as well as simultaneously increasing health and climate resilience," Andrew Light of the World Resources Institute

Climate action must stay top of the global agenda as we emerge from COVID-19 With scientists warning that we have 10 years left to avoid the worst consequences of climate change, the current crisis could offer an opportunity to tackle the issue head-on. The pandemic is showing us that we have the technology, scientific understanding, financial means and human resourcefulness needed to tackle climate change. This may well be our only chance to 'rebuild' and work on an economy that both looks after people and considers the limitations of our world. With so many tools available to us to make headway on climate change, what we need first and foremost is leadership and the political will to apply them.

The world's energy system must be transformed completely To give the world a good chance of keeping global warming, measured against the temperature pre-coal, well below 2°C (3.6°F) will require an energy transition far larger and quicker than any before it. In the next 30-50 years 90% or more of the share of the world's energy now being produced from fossil fuels will need to be provided by renewable-energy sources, nuclear power or fossil-fuel plants that bury their waste rather than exhaling it.

Collective or individual action? What the coronavirus shows us. Of course this is a false dichotomy. As the coronavirus pandemic has demonstrated, we need both. The long essay by Michael Grunwald in Politico, "What Covid Is Exposing about the Climate Movement," will help you think through this issue. As Grunwald writes, "while individual change alone can't fix the climate, the climate can't be fixed without it." "The virus is a vicious reminder that our actions have consequences beyond ourselves, and most of us are trying to avoid doing inadvertent harm to others. After so much climate commentary about the futility of trying to persuade individuals to change behavior for the common good, the virus is making it happen."

How Climate Change Is Contributing to Skyrocketing Rates of Infectious Disease The diseases may have always been there, buried deep in wild and remote places out of reach of people. But until now, the planet's natural defense systems were better at fighting them off. Today, climate warming is demolishing those defense systems, driving a catastrophic loss in biodiversity that, when coupled with reckless deforestation and aggressive conversion of wildland for economic development, pushes farms and people closer to the wild and opens the gates for the spread of disease.

Fossil Fuel-Backed Climate Deniers Rush to Promote Michael Moore Documentary 'Planet of The Humans' Climate science deniers and long-time opponents of renewable energy, many with ties to oil and gas companies, have seized on Michael Moore's latest documentary to argue the case for continued fossil fuel dependence. Planet of the Humans investigates the environmental footprint of renewable technologies such as wind, solar and biomass, and argues that the green movement has sold out to corporate interests. The documentary has been viewed over five million times on YouTube since its release last week to coincide with the 50th Anniversary of Earth Day. But the film, produced by Moore and written and directed by his long-time collaborator Jeff Gibbs, has been widely criticised by energy and climate experts, who say it fails to provide context on the benefits of renewable energy and the negative impacts of fossil fuels, and is based on out-of-date information.

Renewable energy has now produced more electricity in the U.S. than coal for 40 days straight According to a report from the Institute for Energy Economics and Financial Analysis (IEEFA), using data from the U.S. Energy Information Administration (EIA), April's boost not only comes from low gas prices, warmer weather and more renewables added to the grid — but also from a massive dip in electricity demand as Americans stay home. IEEFA said the findings mark an important "milestone" in the country's transition to clean energy.

50 years later, Earth Day's unsolved problem: How to build a more sustainable world In this moment of overlapping crises, activists say it's all the more important to make good on the promises of 50 years ago. To avoid a future as painful as the present, people must learn to live more sustainably — respectful of the living things whose fates are linked to ours, aware that the laws of nature apply to us as well, experts say. In other words, we have to become better Earthlings.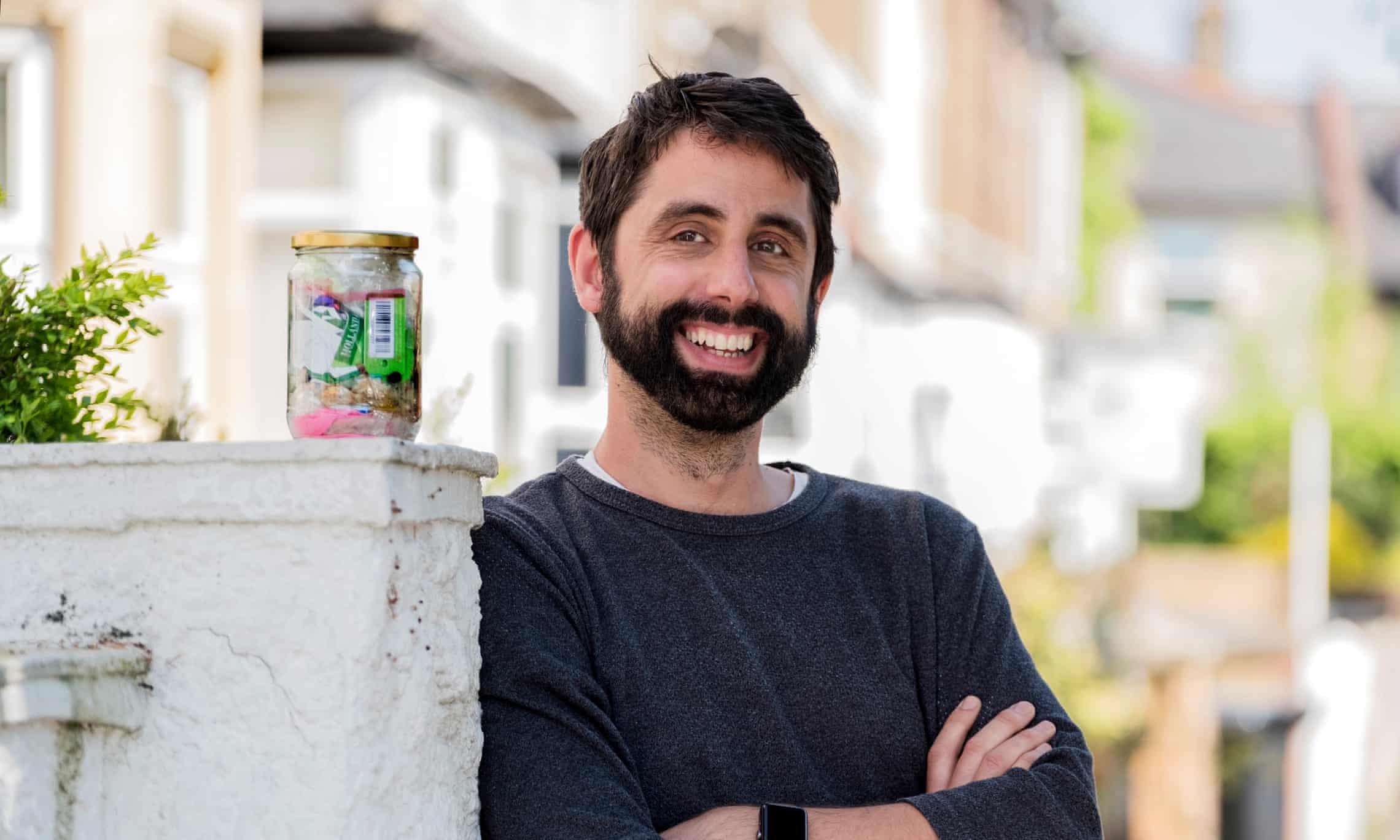 Zero-waste warriors: meet the people whose household rubbish fits in a jam jar From making their own toothpaste to foraging locally for edible plants, more and more people are learning to cut the amount of rubbish they throw out. Here's how they do it...

Here's How Coronavirus Could Raise Cities' Risk for Climate Disasters The economic toll of the coronavirus is forcing cities and states to redirect money away from projects that provide climate resilience, in a shift that threatens to tackle one crisis at the expense of another. Officials in San Francisco, Miami Beach and New York City have said they are likely to delay climate-related projects like sea walls because of the virus, which has slashed tax revenue and increased demands for emergency services, housing and other immediate needs. Washington State has cut funding for resilience projects, and people who work on climate adaptation in other cities and states said they worried about similar cuts.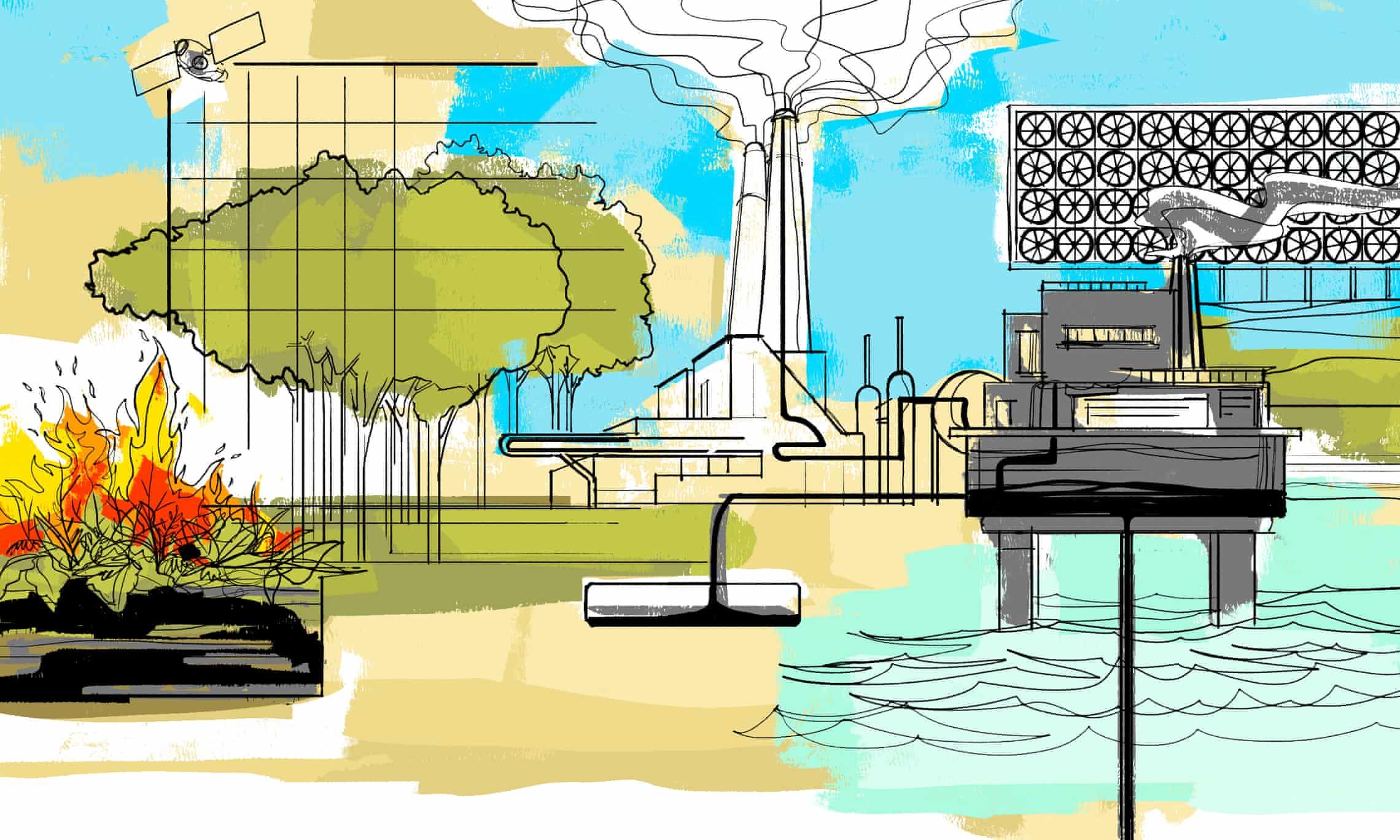 Could Microsoft's climate crisis 'moonshot' plan really work? While other corporate giants, such as Amazon and Walmart, were pledging to go carbon neutral, Microsoft vowed to go carbon negative by 2030, meaning they would be removing more carbon from the atmosphere than they produced. By 2050, Smith added, the company was aiming to remove all of the carbon they had ever emitted since being founded in 1975. The firm's promises won plaudits from conservationists and climate conscious Microsoft employees, but also attracted big questions: how are they going to actually deliver this?

Editor's commentary: Our extraordinary 50th Earth Day This year's Earth Day will be observed throughout much of the U.S. and the world in a period of unusually clean air and clear skies, distant horizons now visible in the absence of the smog and air pollution long endured in many places as being normal. Think here of a New Delhi resident's for the first time seeing the majesty of the Himalayas, the smog temporarily abated. Those air pollutants, as with those responsible for global warming, are diminished substantially, but certainly only temporarily: They're gone as a result of the dearth now of what many have now come to abide, however reluctantly, as "normal," the detritus from routine air and highway miles traveled daily by millions domestically and billions worldwide.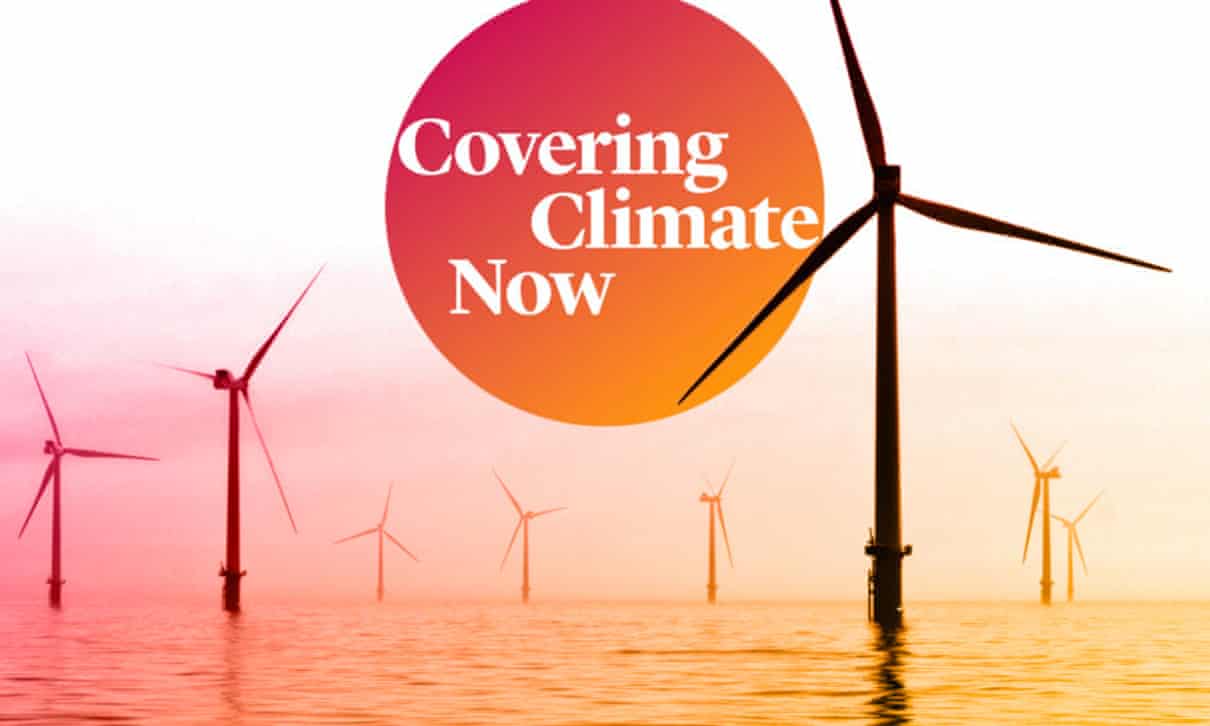 The Guardian joins forces with hundreds of newsrooms to promote climate solutions In the coming days, the Covering Climate Now partners will collectively publish hundreds of stories on climate solutions to create a groundswell of hope at a moment when the world feels bleak. Throughout the week, we'll be sharing Guardian content with CCN partners for republishing, so that even outlets without dedicated environmental reporters can inform their audiences of the dangers of the climate crisis and opportunities for change. Covering Climate Now has provided financial support for some of our climate reporting this week.

Retreating Antarctic Glacier Could Raise Sea Levels 5 Feet -"If warm water continues to induce high rates of ice melt near the glacier grounding zone, the potential exists for Denman Glacier to undergo a rapid and irreversible retreat, with major consequences for sea level rise," the researchers concluded.

Electric cars help limit climate change despite blackspots in India, Poland Plug-in vehicles emit less greenhouse gases than petrol and diesel models over a car's lifetime – that includes the mining of metals or lithium for batteries, manufacturing, driving 150,000 kilometers and finally scrapping, a study published in the journal Nature Sustainability on Monday found.

Heartland Launches Website of Contrarian Climate Science Amid Struggles With Funding and Controversy The conservative Heartland Institute, which made its name undercutting mainstream climate science, has launched a new effort to try to influence public discussion and political debate about global warming. The move comes as the organization is reportedly struggling financially and has fallen into renewed controversy over its work in Europe promoting climate denial there. Last week it laid off staff just weeks after it announced the hiring of a teenage German climate skeptic to counter the global popularity of environmental activist Greta Thunberg.

Here's why global CO2 emissions fell by the most since 1990 Coal-fired power generation fell by 3 percent globally, also the largest fall since 1990, research by independent climate think-tank Ember showed. The drop in Europe was 24 percent, driven by a switch to renewables, while US coal-fired generation was down 16 percent because of more competitive gas.

Why the coronavirus outbreak is terrible news for climate change As with the rare instances when worldwide carbon pollution dipped in the past, driven by earlier economic shocks, diseases, and wars, emissions are likely to rise again as soon as the economy bounces back. In the meantime, if the virus leads to a full-blown global pandemic and economic crash, it could easily drain money and political will from climate efforts.

More accurate climate change model reveals bleaker outlook on electricity, water use The researchers found that on average for each city analyzed in this study, there could be a 10%-20% increase in electricity and 2%-5% increase in water during the summer due to a warming climate.

Birth control and books can slow down climate change Improving girls' access to education and reproductive health care is one of the most promising ways to stop human-caused global warming, according to a report published today that ranks solutions to addressing the threat. Addressing health and education ranks second among 76 solutions, sandwiched between reducing food waste and eating more plant-rich diets, that, together, can limit global warming to 2 degrees Celsius. The report, "The Drawdown Review," is a follow-up to the 2017 New York Times bestselling book Drawdown. Promoting girls' education contributed about as much to a sustainable future as the gains from rooftop solar and solar farms combined, that book found. So did family planning.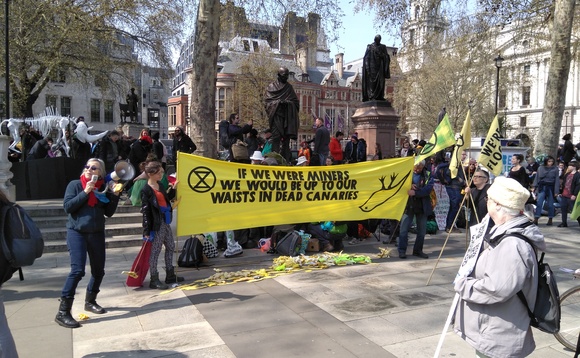 From children to adults, polls signal 'biggest shift yet' in public concern over climate risks As parts of the country face devastation wrought by record-breaking flooding and the government prepares to host the crucial COP26 Summit in November, a survey led by Cardiff University today points to the "biggest shift yet in public perceptions of climate risks and adaptation in the UK".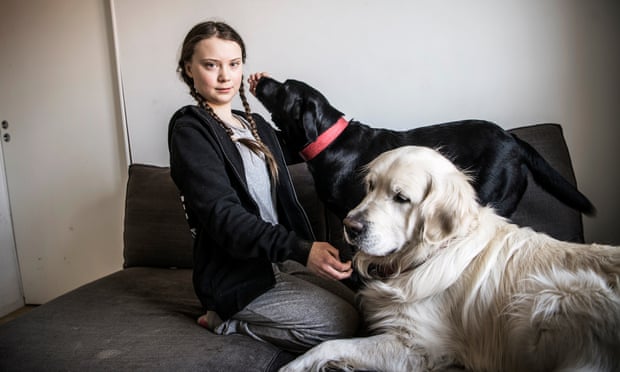 Our House Is on Fire by Greta Thunberg et al review – a family and planet in crisis Since August 2018, when 15-year-old Greta Thunberg began a solo "school strike for the climate", the teenager has become the unlikely face of climate activism. Our House Is On Fire is, among many other things, the story of how and why Greta came to be sitting on the pavement outside the Swedish parliament with a home-made placard. The book is co-authored by Greta, her mother Malena Ernman (the primary narrator), her father Svante and her sister Beata. It is an urgent, lucid, courageous account.

Seven of the best new documentaries about global warming Several films shared intimate stories of people who have lost, or will soon lose, their homes and customs to rising seas and oil and gas development in coastal Louisiana. Others examined hard-hit communities in fire-ravaged California, including how fire compounds other pressures of daily life for immigrant families. In one film, for example, a woman says some families she knows plan to evacuate who, in an upcoming mandatory evacuation, think they simply will drive to the coast, climb down the cliffs, and take their chances on the shoreline itself, rather than risk running into customs officers at a shelter. Several films also criss-crossed the globe to reveal connections between, for instance, climate refugees in Bangladesh and air pollution in Texas.

States Take The Wheel Promoting Electric Vehicles New Jersey passed an ambitious law in January aimed at having 330,000 electric cars on state roads by the end of 2025. And by 2040 New Jersey wants 85% of cars sold in the state to be electric.

Where do the 2020 Democratic candidates stand on the climate crisis? All the candidates have pledged to end new fossil fuel operations on federal lands, after the Trump administration approved new leases for oil drilling on federal land in California in December. But how else do their plans compare on climate and California?

You Only Think You're Recycling These Plastics Only your water and soda bottles, and the thicker plastic that serves as packaging used for shampoo bottles and laundry detergent jugs, are functionally recyclable, according to a report from Greenpeace. While it's possible to recycle other types of plastic, there's no market for it and local recycling facilities wind up trashing it.

Video: BlackRock CEO warns of increasing climate risks to investors The world's largest financial assets manager, BlackRock, is telling the investment community in no uncertain terms that the "compelling" risks posed by climate change are forcing "a reassessment of core assumptions of modern finance."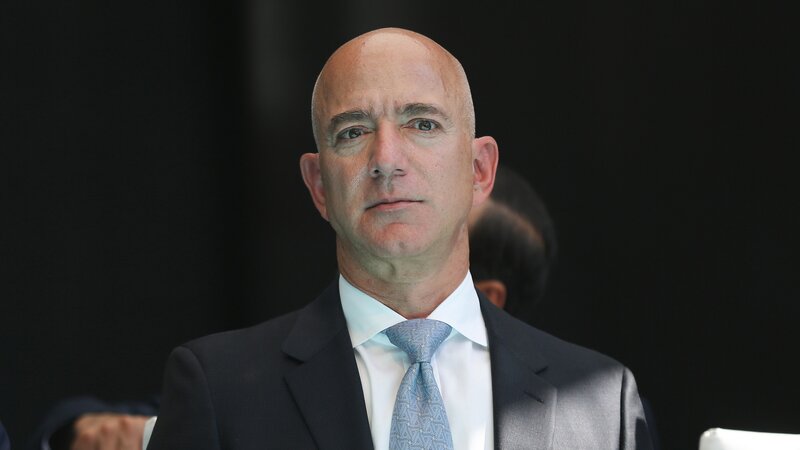 Jeff Bezos Pledges $10 Billion To Fight Climate Change, Planet's 'Biggest Threat' -"This global initiative will fund scientists, activists, NGOs — any effort that offers a real possibility to help preserve and protect the natural world," he writes in an Instagram post. "I want to work alongside others both to amplify known ways and to explore new ways of fighting the devastating impact of climate change on this planet."

Adapting to climate change: We're doing it wrong The authors argue that society should focus less on how individuals respond to such climate issues as flooding and wildfires and instead figure out what it takes to inspire collective action that will protect humans from climate catastrophes on a much grander scale.

In the Rush to Solve Climate Change with Lab-Based Foods, Don't Write off Farming Monbiot's idealistic image of laboratory-produced-food-as-panacea isn't only simplistic, it's dangerous. For one, it completely misses the potential of agriculture itself as a carbon sink. (The jury is still out on that one, but there have been several promising signs.) It also normalizes an approach to food that is further compartmentalized, and divorced from the amazing, complicated, frustrating, and at times brutal realities of the natural world.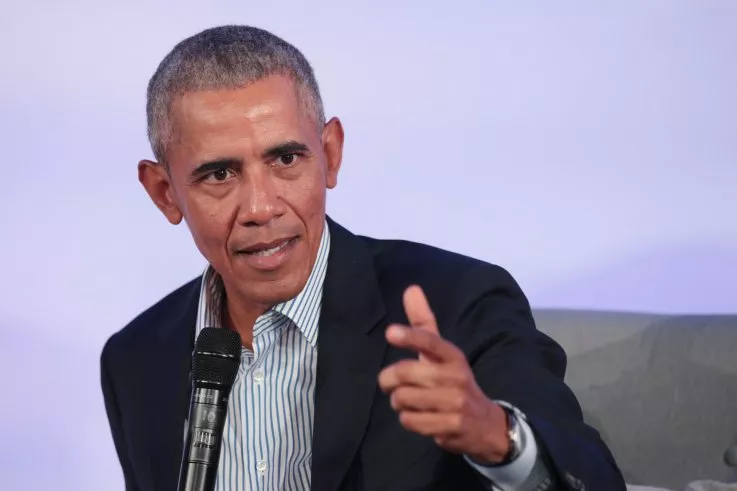 Barack Obama Says Trump Admin's Rollback of His Fuel Policies Make It 'Almost Impossible' to Solve Climate Change' -"Which is why you have somebody like a Greta Thunberg who gets so much traction," he said. "Because she speaks for a generation that is going to have to deal with this mess in a way that somebody like me, who's 58, is not going to have to deal with it."

YouTube Advertisements Are Funding Climate Misinformation Videos There are videos on YouTube presenting climate misinformation and instigating climate crisis denial. An activist group named Avaaz brought to light that the online video service is providing monetization to these factually inaccurate videos with YouTube advertisements. The group discovered that over 100 brands have advertisements running on the videos promoting climate misinformation.

Big Business Says It Will Tackle Climate Change, but Not How or When Having previously played down the need for the reform that scientists had urged, finance leaders and company chiefs conspicuously rallied around a consensus that accelerating global temperatures pose a significant risk to society — and to business. Missing, though, was a clear answer to the question of what exactly they would do about it and how quickly.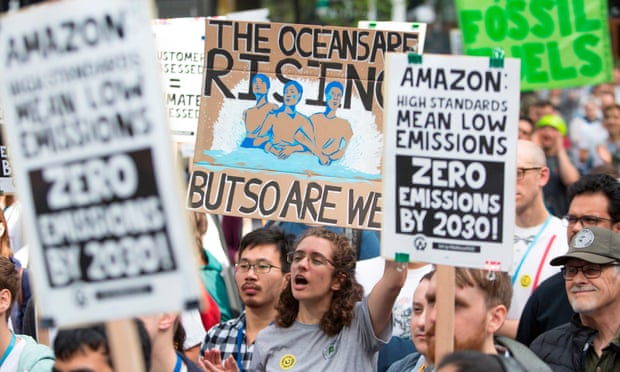 Hundreds of workers defy Amazon rules to protest company's climate failures More than 340 tech workers at Amazon used the hashtag #AMZNSpeakOut in public statements that condemn the company for not taking sufficient action on the climate crisis. The action comes in direct opposition to an Amazon policy barring employees from speaking about the company's business without prior approval from management. That policy was introduced after employees vowed to participate in the global climate strikes of September 2019.

Now in her 80s, Jane Fonda turns to climate activism Inspired by Greta Thunberg and other young activists, Fonda decided it was time to join the climate movement. She says now, instead of just sitting around feeling scared about the future, she feels empowered and even hopeful. "We have the future in our hands," she says. "What an awesome responsibility and what a beautiful opportunity."

New climate models suggest Paris goals may be out of reach Developed in parallel by separate teams in half-a-dozen countries, the models—which will underpin revised UN temperature projections next year—suggest scientists have for decades consistently underestimated the warming potential of CO2.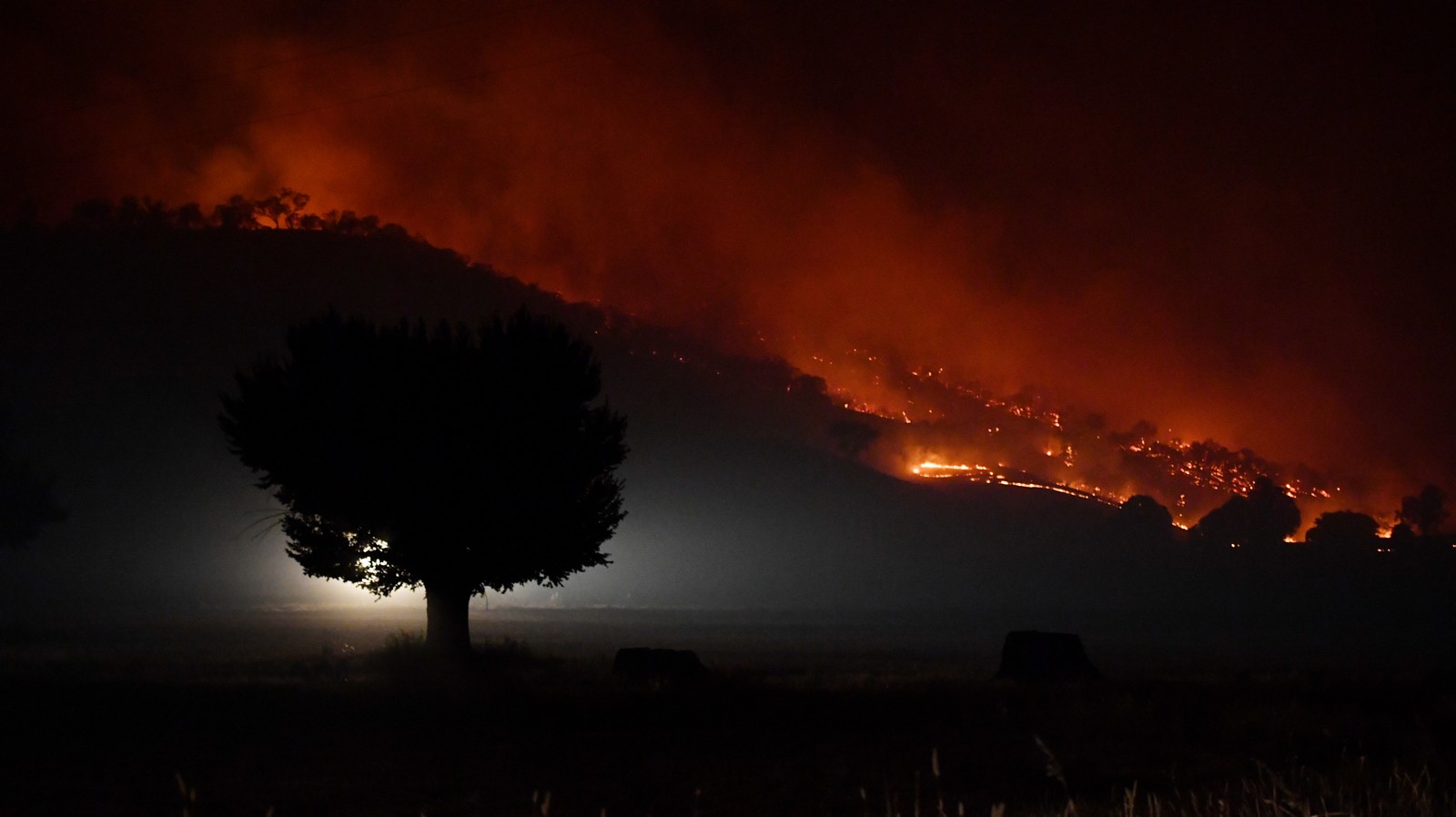 It's Clear Who's to Blame for Australia's Fires, and It's Not Arsonists The true arsonists responsible for one of the worst fire seasons in Australian history are the people who lead 90 of the world's most polluting companies, including oil and gas producers like Chevron, Exxon, Shell, BP, Gazprom, and Saudi Aramco, as well as major coal producers like Coal India and Peabody Energy. Together, these "carbon majors" are responsible for nearly two-thirds of the industrial greenhouse gases released into the atmosphere since the mid-1750s.

Study: Climate-induced weather chaos could cause 'dramatic' decline in British crop production A shift in ocean currents around Britain fuelled by climate change could spark a "dramatic" fall in British crop production, scientists from the University of Exeter warned today.

In the Rush to Solve Climate Change with Lab-Based Foods, Don't Write off Farming Monbiot's call for tech-based solutions that replace actual farming should serve as a wake-up call for farmers and others who believe that agriculture has an important role to play in a sane, safe future. It should remind us that farmers and farmland are increasingly vulnerable in our modern world. And farming that incorporates environmental stewardship deserves our respect, attention, and protection.

Trump's Latest Environmental Rollback Is a Middle Finger to Common Sense Most alarming to environmentalists is that the proposal would allow agencies to not only ignore a project's vulnerability to climate change, but also its "cumulative" effects on global warming, which is already wreaking havoc around the world.